GROW Saturday Workshops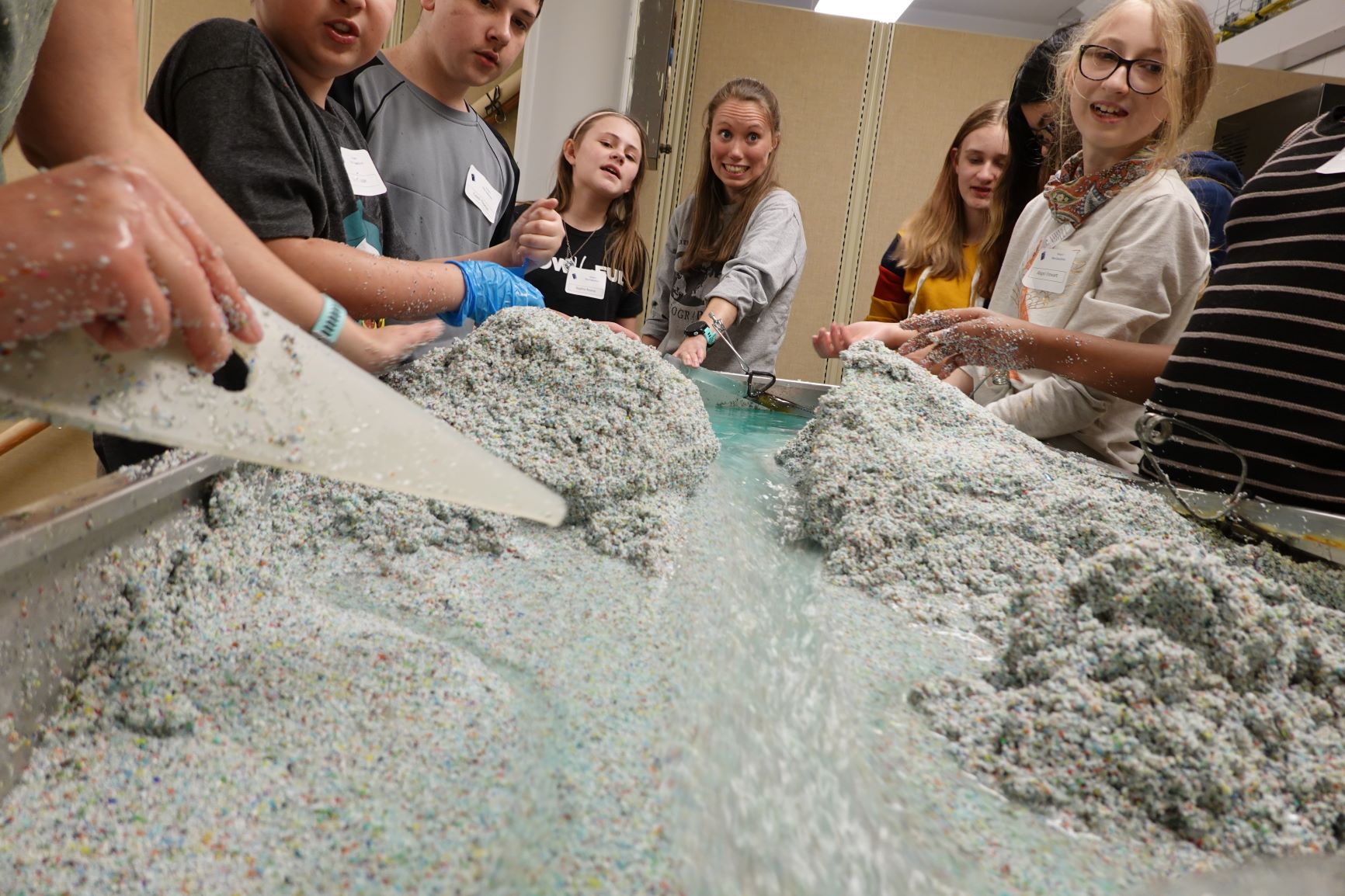 Join us on October 7, 2023 for our next Saturday Workshop!
The Fall 2023 GROW Saturday Workshop will be held on October 7, 2023 with the theme "K-State Investigates! Debunking Myths and Misconceptions in STEM." At the workshop, middle school students can become "mythbusters" and explore the world of STEM by debunking myths and exploring scientific misconceptions. Investigate urban legends, test scientific claims, and conduct experiments with K-State professors, staff, and students!
Activities will be led by K-State faculty, staff and students and will take place between 9AM - 3:30PM on K-State's campus in Manhattan, KS.
What is the Goal?
The mission of GROW is to increase girls' interest in science, technology, engineering, and math (STEM) fields.
Who Should Attend?
All students in grades 6-8 are welcome to attend. Students can participate on their own or as a group from their school or community. You should be prepared to meet new people.
What Will We Do?
You and your group members will participate in hands-on activities led by Kansas State University faculty, staff, and students. Lunch (included in the registration fee) will be two slices of pizza, a piece of fruit, cookie and water. Contact kawse@k-state.edu if special accomodations are needed.
When & Where?
The GROW Saturday Workshop will be held on October 7, 2023. This will take place between 9AM - 3:30PM on K-State's Campus in Manhattan, KS.
How Do I Sign Up and What's Included in Registration?
Registration can be completed online or the registration and consent form can be printed and completed. Once filled out, please mail the registration form, consent waiver and payment to the address listed on the form. Your $30 registration fee includes lunch and all materials needed to participate in this event.
**Note: Event capacity is limited to 100 students and available on a first come, first served basis. Any individuals beyond the first 100 registrants will be added to a waitlist. We recommend that you sign up early!
Upon receipt of your completed forms and payment, we will send a confirmation email and information packet to the email address provided. The email will come from K-State KAWSE - kawse@ksu.edu. Adding this email address to your address book will ensure that our emails reach your inbox.
Download Registration and Consent Waiver.
What if I have to cancel?
Should you need to cancel, please do so as soon as possible. This will allow those on the waitlist to participate. Unfortunately, we cannot issue refunds for these events.
I still need more information!
Please contact the KAWSE office, home of the GROW program, at kawse@ksu.edu. You can also call 785-532-6088.
Sign up for our GROW emailing list to receive notifications and announcements about these events!
K-State Faculty, Staff and Students:
Interested in hosting an activity at this event? Check out our ADVANCE webpage for more details on how to submit an activity proposal.