Saturday Workshops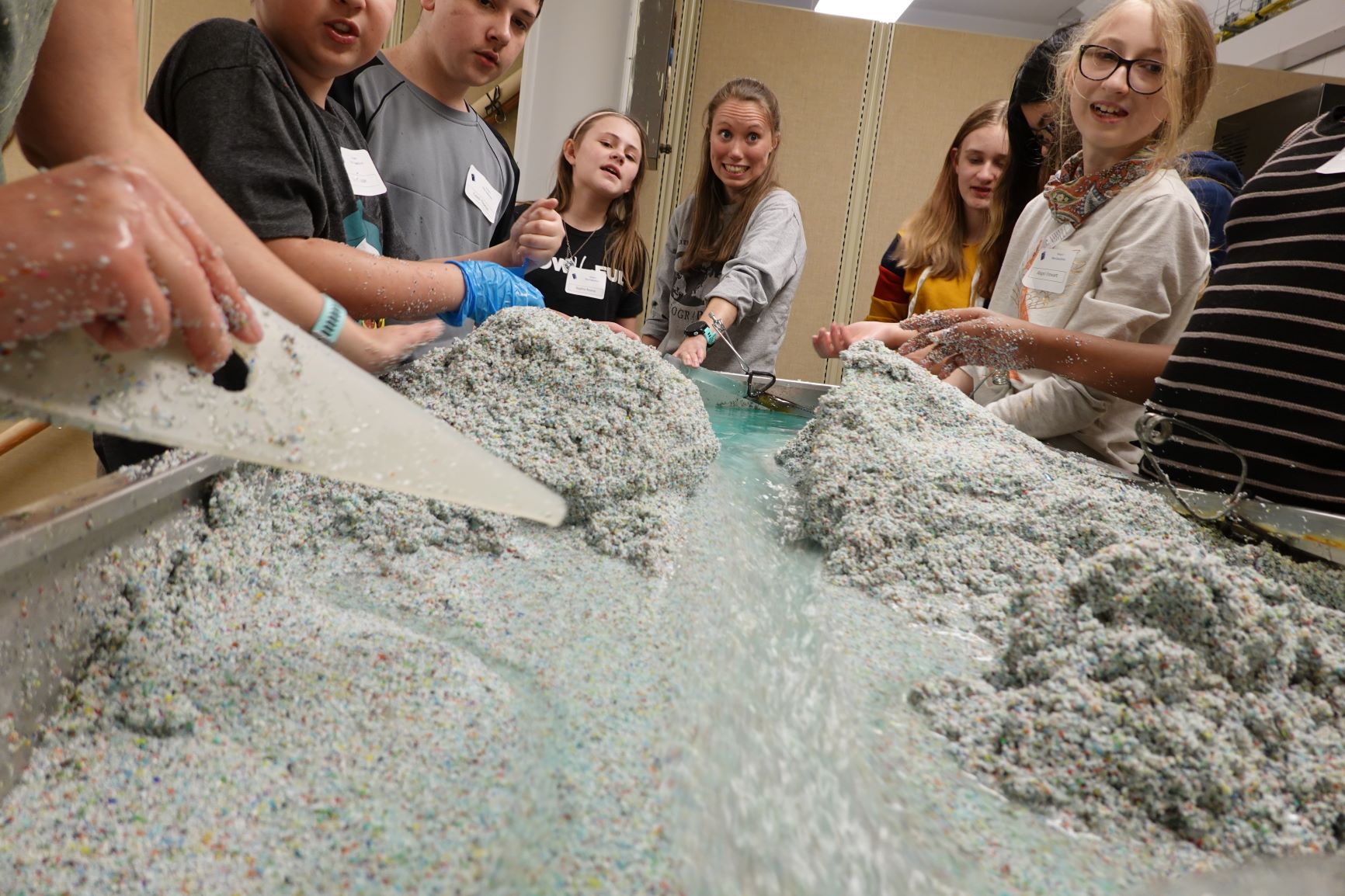 Join us Fall 2020 for our EXPLORATION STEM Virtual Event Week!
Join us for a virtual event week as we explore the wide world of science, technology, engineering, and math! This workshop will introduce students to a wide range of STEM disciplines and the chance to meet K-State faculty, staff and students. All students in grades 6-8 are welcome. To accommodate for a range of school schedules, this program will have asynchronous and synchronous components.
What is the Goal?
The mission of GROW is to increase girls' interest in science, technology, engineering, and math (STEM) fields.
Who Should Attend?
This event is intended for students currently in the 6th—8th grades. Students can participate on their own, or as a group from their school or community.
What Will A Virtual Event Look Like?
EXPLORATION STEM virtual event week will combine pre-recorded sessions with live sessions. They will feature conversations and demonstrations hosted by K-State faculty, staff and students, as well as hands-on activities that you can do at home (supplies included!) All pre-recorded sessions will be available to access for a full week (Monday-Friday) so that you can work around your school schedule. Any live sessions will occur on a weekday evening.
When Are They?
This event will be held October 26-30. Registration closes September 28 and gives you access to the entire week of events. Join our mailing list to be the first to know when registration is open!
How Do I Sign Up and What's Included in Registration?
Thank you for your interest; registration for this event is now closed. Check back soon or join our mailing list to be the first to know about spring events GROW has planned!
Registration closed on September 28. After completing the online registration form, you will receive an email from K-State KAWSE (kawse@k-state.edu). This email will include information on how to submit payment, as well as a consent form and waiver that must be returned to KAWSE. All steps in the process must be completed before your registration is considered complete!
Your $30 registration fee includes access to all EXPLORATION STEM materials, a pencil, a sticker, a notebook, activity supplies, and informational materials. Please be aware that we are unable to offer refunds for these events.
Event capacity is limited to 80 participants, with slots available on a first come, first serve basis.
What if I have to cancel?
Should you need to cancel, please do so as soon as possible. This will allow those on the waitlist to participate. Unfortunately, we cannot issue refunds for these events.
I still need more information!
Please contact the KAWSE office, home of the GROW program, at kawse@ksu.edu. You can also call us through our Google Voice Number at 785-380-7781. Please note: KAWSE Staff is working remotely, so there may be a delay in response time if you choose to call.
Sign up for our GROW listserv to receive email notifications about these events and other announcements!
K-State Faculty, Staff and Students:
Interested in hosting an activity at this event? Check out our ADVANCE webpage for more details on how to submit an activity proposal.