News
August 31, 2017
Dean Chakrabarti put on a lovely reception for the CNAP center group. We all had a wonderful time relaxing in the Alumni Center, sharing good food and drinks and catching our breath a bit. Here's a photo of our group: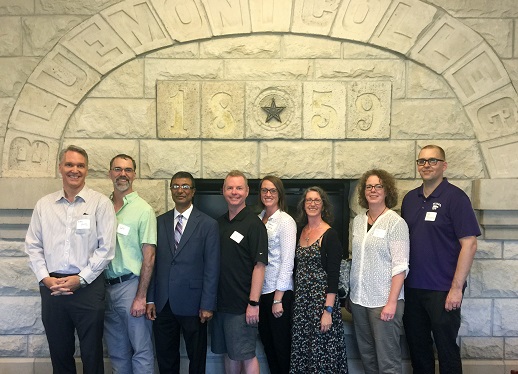 August 9, 2017
Dr. Kirkpatrick provided an interview for the RSCAD newsletter by the K-State VPR office on building large grant proposals.
July 28, 2017
We got some nice press by the Manhattan Mercury on the CNAP center formation. Senator Jerry Moran even face-booked us!
July 26, 2017

The first press release covering the CNAP center was published in K-State today. It gives a nice overview of our center staff and objectives: http://www.k-state.edu/media/newsreleases/2017-07/cobre72617.html