CNAP Center News
January 2023
The CNAP Cognitive Neuroscience Core has partnered with a local hospital system, Community HealthCare System (CHCS) of Onaga, Kan., to provide structural MRI scans for research participants. This partnership will allow more convenient access to MRI, which CNAP researchers are using to map the brains of study participants. Read more about this new partnership here.
November 2022
Dr. Heather Bailey (Phase 1 CNAP project leader) was awarded a 5-year, $1.95 million award from the National Institutes of Health to continue her research on aging and memory in healthy older adults and adults with early stage dementia. This R01 award will allow Dr. Bailey to evaluate the extent to which older adults use prior knowledge to help them learn and remember new information and whether this ability changes in the early stages of Alzheimer's disease. Read more about this exciting award for Dr. Bailey here.
July 2022
CNAP received our Phase 2 COBRE award! This $11.2 million award from the National Institute of General Medical Sciences (NIGMS) will fund the next five years of CNAP research on neuroplastiticity. The award will support three new research projects, and continue support for our three research core facilities and additional CNAP programs. Read more about our Phase 2 award in this K-State Today article.
August 2021
Dr. Lester Loschky (CNAP Associate Director) was awarded a three-year collaborative grant from the National Science Foundation (NSF). The award, totalling $1.5 million, will study how to measure and model students' attention processes during online multimedia instruction. With the dramatic increase in computer-assisted instruction over the past two years, this is an important and timely research topic. You can view more information about Dr. Loschky's team and award on the NSF website.
May 2021
CNAP project leader Dr. Thomas Mueller had a recent publication featured as an editorial pick of the 10 most well received articles published in Frontiers in Neuroscience. This paper will be featured in a collection of articles for the "Neurogenesis Editor's Pick 2021" collection. You can find more details on the collection and check out Dr. Mueller's article here.
August 2020
We had some excellent news from two students in Dr. Pickens' lab. Hayley Fisher won a Psi Chi Graduate Research Grant for $1500 for the project "Neural compensation in an animal model of schizophrenia" and Caitlin McLean, an undergrad Dr. Pickens' lab, won awards from Sigma Xi (Grants in Aid of Research -- $1000) and the Histochemical Society (Capstone Award -- $1000) for the project "Modeling Prodromal Stage Schizophrenia Using a Novel Devaluation Task to Detect Neural Compensation." Congratulations to both Hayley and Caitlin!
March 2020
Hayley Fisher won an NIH Outstanding Scholars in Neuroscience Award Program (OSNAP). This is a very prestigious award (with 30 winners nationally). Hayley has won several other competitive awards this year include research and travel grants from Psi Chi ($1500), Histochemical Society ($2000), Society for Neuroscience ($1210), Sigma Xi ($1000), and Gordon Research Conference ($1050). These awards are funding Hayley's dissertation research.
Kelsey Panfil also won a grant from Sigma Xi ($1000) to support her master's research.
We also received a $10K core facility grant from the K-INBRE. This will partially fund a major upgrade to microscopy lab in the Behavioral Neuroscience core for the purchase of a new fluorescent microscope, with much expanded capabilities.
David Jarmolowicz (KU), one of our current pilot grantees, received a $30K award from the Frontiers Clinical and Translational Science Institute.
A big
congratulations
to all our recent awardees!
Overall, we've had a very productive Year 3 with 45 grant applications, 21 publications and theses, and 63 conference presentations. About 1/3 of the grants are still pending (fingers crossed). Thanks for all the great things you are doing to help make our center a success!
February 2020
Middle schoolers (6-8 grade) in @KStateKAWSE's GROW (Girls Researching Our World) workshop learned about the electroencephalogram (EEG) and programming psychology experiments using E-Prime and Matlab! CNAP hosted its first GROW workshop in the new EEG core. The girls in the program had a chance to learn about neuroscience and see what their brain activity looks like in the EEG.
CNAP project leader Heather Bailey was recognized as the Faculty member of the week at this week's men's basketball home game. Heather is a CNAP project leader. You can read more about Heather in K-State today. Congratulations Heather!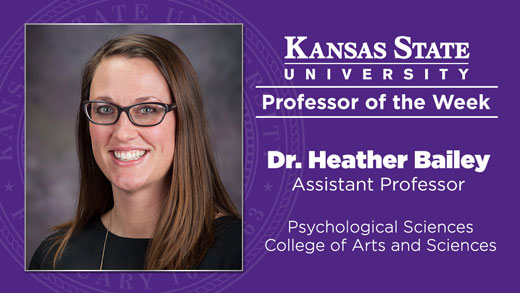 January 2020
Thomas Mueller received a $1.35M Human Frontier Science Program grant to support his research on "Navigating the Waters — A Neural Systems Approach to Spatial Cognition in Fish." Dr. Mueller is a current pilot grantee and the Human Frontier grant was supported by his previous pilot grant. You can read all about his project in K-State Today. Congratulations Thomas!

December 2019
Former CNAP pilot grantee Yulan Xiong received a $1.6M R01 grant from the National Institutes of Health. Yulan will be studying genetic mechanisms of Parkinson's disease in a mouse model. You can read a nice write-up of her work in K-State today. Congratulations Yulan!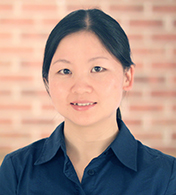 November 2019
The CNAP center was featured as the lead article in the Seek magazine. This issue focused primarily on the neuroimaging sub-theme of our center with pieces on Dr. Bailey and Dr. Cain's projects, Dr. Mueller's pilot grant as well as featuring the new EEG core in Psychology and the NMR/MRI animal imaging core in Chemistry. A full list of CNAP grantees and mentors, as of the end of Year 2, can be found at the end of the article.
October 2019
We recently had two new pilot grants approved for Year 3 by the NIGMS. Dr. Matthew Wisniewski (K-State) will be conducting a project on "Optimizing auditory training for beneficial outcomes" and Dr. Alexandria Zakrzewski (K-State) will be researching "Neural correlates of metacognitive accuracy using electroencephalography." Congratulations to both pilot grantees and good luck with your grants!
September 2019
CNAP graduate student Hayley Fisher has really been on a roll lately. She just found out that she has been selected to receive a $1,000 Society for Neuroscience Trainee Professional Development Award. This award will support her attendance at the upcoming meeting where she will present CNAP-funded research as well as having opportunities for networking and professional development activities.
August 2019
CNAP graduate student Hayley Fisher recently received two grants. The first is a Psi Chi graduate research award for $1,500 to support research on "A novel devaluation task to model behavioral compensation following prefrontal lesions." Her second award is through the Histochemical Society for $2,000 to support research on "Identifying compensatory functional activation patterns when cortical availability is altered in a cued operant devaluation task." Hayley is current developing her dissertation project and these awards will be a great help in supporting her research. Way to go Hayley!
Dr. Kirkpatrick's research was the focus of a podcast on the global food systems where she talked about some of her lab's research on diet-induced impulsivity.
July 2019
CNAP Director Dr. Kimberly Kirkpatrick was selected as a University Distinguished Professor for the coming academic year. This is the highest honor bestowed for research at the university.
Three new pilot grants were approved for Year 3 by the NIGMS. Dr. David Jarmolowicz (KU-Lawrence) will be studying the "Effects of exercise on animal cognition." Dr. Bethany Plakke will be conducting a project on "Cognitive flexibility in an animal model of autism spectrum disorder and changes in the cerebellum." Dr. Mueller's grant will focus on "Neural circuits of associative emotional learning in a zebrafish model of autism." Drs. Jarmolowicz and Plakke are new grantees within the CNAP pilot grant program. Dr. Mueller was funded last year on a related project which resulted in a $1.3M Human Frontiers grant. Congratulations to our new grantees and good luck with your projects!
May 2019
CNAP pilot grantee, Dr. Yulan Xiong received a $300K Parkinson's foundation grant on "Examining the role of the LRKK2 in Parkinson's disease using a mouse model." Congratulation Yulan!
March 2019
CNAP pilot grantee, Dr. Thomas Mueller received a $1.35M grant on "Navigating the waters – A neural systems approach to spatial cognition in fish." Dr. Mueller is a co-PI on the grant and will receive 1/4 of the total funds. This is a program grant from the Human Frontiers Research Foundation. These grants are designed to promote international collaborations that bring together groups with different sources of expertise. Dr. Mueller will be working with Jacob Engelmann (lead PI, Bielefeld, Germany), Teresa Burt de Perera (Oxford,UK), Ronen Segev (Israel). Dr. Mueller is the first junior investigator to receive an extramural grant that was directly supported by CNAP. A big congratulations to Thomas for this award!
November 2018
CNAP project leader Dr. Mary Cain was elected as a Fellow of Division 28 (Psychopharmacology and Substance Abuse) of the American Psychological Association and will serve as Member-at-Large on the Executive Committee starting in January, 2019.
October 2018
CNAP Director Dr. Kimberly Kirkpatrick was selected for the Distinguished Graduate Faculty Award for 2018. This award honors current members of the graduate faculty who are recognized nationally and internationally for their outstanding scholarly achievements and for their contributions to graduate education at the university.
July 2018
CNAP project leader Dr. Mary Cain received a $436k National Institute of Drug Abuse R15 grant titled "The effects of differential rearing on glutamate homeostasis and addiction." The grant runs from August 2018 through July 2021. Dr. Cain will remain in the CNAP program to continue her work on her COBRE project.
December 2017
The CNAP center has been selected to appear in the University Expression of Strengths report to the US congress. We are one of only a handful of projects selected to represent the entire university.
August 2017
Dean Chakrabarti put on a lovely reception for the CNAP center group. We all had a wonderful time relaxing in the Alumni Center, sharing good food and drinks and catching our breath a bit. Here's a photo of our group: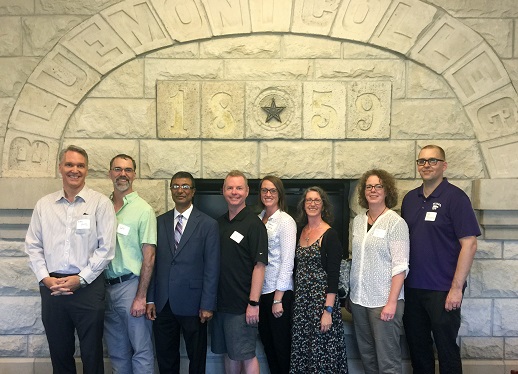 Dr. Kirkpatrick provided an interview for the RSCAD newsletter by the K-State VPR office on building large grant proposals.
July 2017
We got some nice press by the Manhattan Mercury on the CNAP center formation. Senator Jerry Moran even face-booked us!

The first press release covering the CNAP center was published in K-State today. It gives a nice overview of our center staff and objectives: http://www.k-state.edu/media/newsreleases/2017-07/cobre72617.html