About Us

The CNAP Center of Biomedical Research Excellence (COBRE) was founded in 2017 through a $10.6M grant from the National Institutes of Health (NIH, P20GM113109). CNAP is a Phase 1 COBRE housed at Kansas State University in the Department of Psychological Sciences and is directed by Dr. Kimberly Kirkpatrick. Dr. Lester Loschky serves as the Associate Director. K-State hosts three research projects (led by Drs. Heather Bailey, Mary Cain, and Thomas Mueller) and three research cores. The Behavioral Neuroscience Core (directed by Dr. Charles Pickens) and the Electroencephalography Core (directed by Dr. Alexandria Zakrzewski) are housed in the Department of Psychological Sciences. The Neuroinformatics Core is directed by Dr. Daniel Andresen and is housed within the Beocat supercomputing cluster facility in the Carl R. Ice College of Engineering.
A main objective of CNAP is to support the development of junior investigators into independently funded investigators, and to develop a critical mass of investigators who can compete for peer-reviewed extramural funding in neuroplasticity research. For more information about our center's aims and objectives, see our Overarching Aims.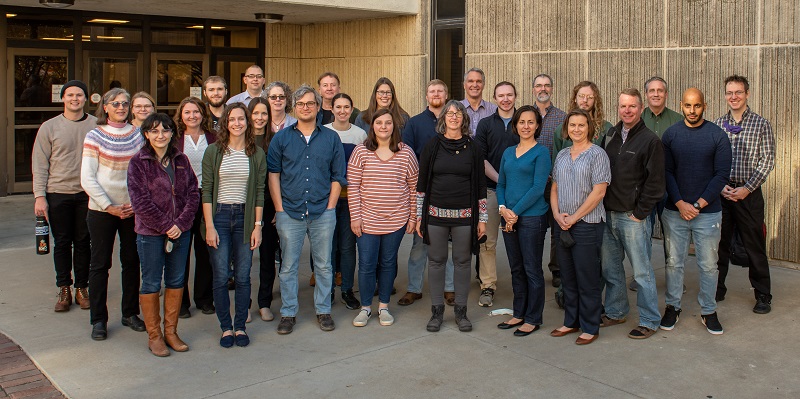 Above: The CNAP team
Our Research
Changes that occur in the brain as a function of growth, aging, or experience are referred to collectively as plasticity. Plasticity is essential for adaptive behaviors, and is important for healthy functioning. CNAP researchers investigate plasticity in humans and in animal models using basic and translational research techniques. The overarching goal of the center is to understand the mechanisms of cognitive/neural plasticity and to promote healthy functioning.
CNAP funds research through two-to three-year research projects, and through smaller pilot grants (typically lasting one to two years). Throughout Phase 1, CNAP has supported a total of five separate research projects and 12 pilot grants under the overall research umbrella of neuroplasticity.
Research Themes
Synergy among our research programs is promoted by three cross-cutting themes that stimulate interdisciplinary connections among faculty, graduate students, and undergraduate students conducting research in relevant programs across K-State and at partner institutions.
Research on aging and neurodegeneration connects with active multi-disciplinary centers on aging at K-State and partner institutions. The average age of the US population has been increasing significantly, and persons over 65 now represent ~15% of the population with projections of ~22% by 2040. Understanding factors that promote healthy aging (both in terms of cognitive performance and delaying disease onset) can have a major financial impact in addition to the overall impact on the well being of the US population. Our projects related to aging are designed to understand mechanisms that impact important everyday functioning, which is critical for maintaining an independent lifestyle. Two research projects and two pilot grants have been funded under this cross-cutting theme.
Research on the neurobiology of reward and decision examines neuronal plasticity of reward valuation, with links to decision making and alcohol abuse. There are numerous disorders associated with deficient reward valuation and decision making processes, including ADHD, drug abuse, gambling, and obesity. There are rich opportunities for CNAP to make a significant impact on the field in these areas. All five of CNAP's Phase 1 research projects and nine of our pilot grants connect to this theme.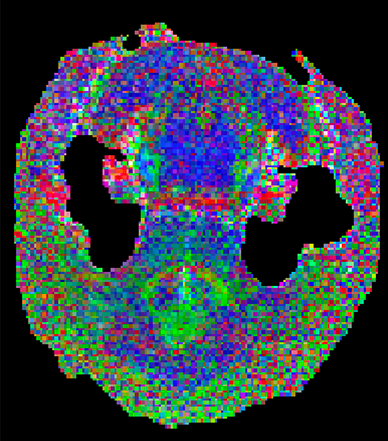 Research on translational/comparative neuroimaging is an area of recent growth and additional planned growth at K-State. A new small-animal imaging core was recently established in the Department of Chemistry. This, coupled with the growing human neuroscience community at K-State and the collaborative use of human neuroimaging facilities at the University of Kansas Medical Center, allows CNAP to support both animal model and human neuroimaging techniques. These techniques can be implemented to answer questions relating to aging and neurodegeneration as well as work in the neurobiology of reward and decision, significantly advancing our understanding of neuronal plasticity mechanisms within these areas. Neuroimaging is an essential technique for understanding neuronal plasticity, and we aim to develop a strong focus on this area over the course of COBRE Phase I. Three of our research projects and six of our pilot grants have included research that fits within this theme.
Research Accomplishments
CNAP researchers have produced 47 peer-reviewed publications and given 138 presentations at academic conferences and programs to date. Our center has also generated 92 grant proposals, requesting more than $51 million, and our awarded grants total more than $8 million. You can view a full list of our publications produced in the first four years of our center.