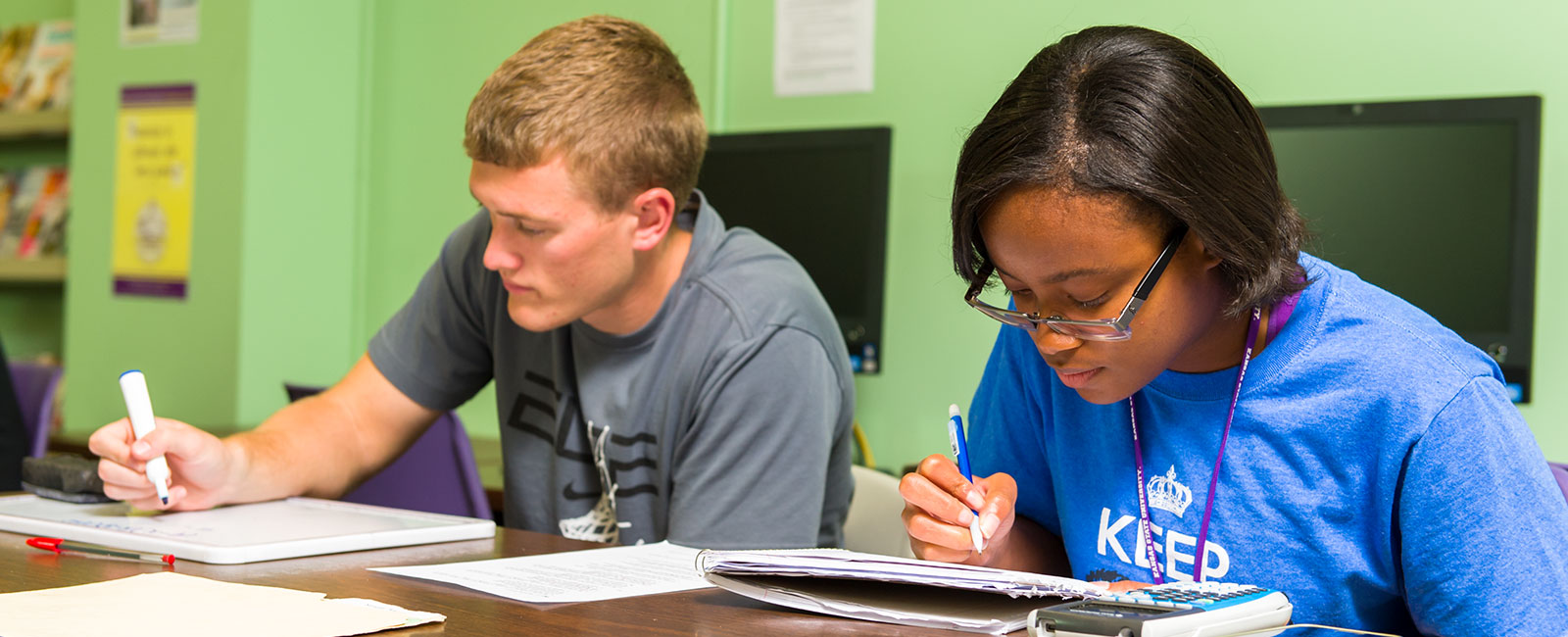 Bachelor's Degree in Secondary Education
Develop a broad understanding of education theories and practices for grades 6-12, while discovering the importance of learning, leading and serving.

Review admission requirements, submit your application and take the next step toward your degree.

Let us know what you're interested in and instantly access a downloadable digest of all things K-State.

From on-campus events to personalized one-on-one visits, we're ready to roll out the purple carpet for you.
Bachelor's Degree in Secondary Education
B.S. in secondary education
If you enjoy learning and sharing knowledge, find satisfaction in working with teens or are challenged by work requiring organization of complex materials, you may make an excellent secondary teacher. Secondary teachers specialize in teaching students in grades 6-12.
The K-State difference
K-State's College of Education offers a secondary education program that combines some of the best features of both large and small schools.
Secondary education programs at K-State are accredited by the National Council for the Accreditation of Teacher Education and the Kansas State Department of Education.
The college recently joined two important national efforts, Operation Educate the Educators and the Military Child Education Coalition. Both provide resources for preservice teachers that strengthen key skills, build relationships and assist in becoming classroom ready.

Did you know?
The American Association of Colleges for Teacher Education presented a Best Practice Award for Professional Ethics and Moral Dispositions in Teacher Education to K-State's College of Education. Additionally, the National Association for Professional Development Schools named K-State a premier program in the nation.
Career Center
The Career Center offers an extensive career library, free assessments for exploring major/careers, job search training, career advising, employer connections, and a staff dedicated to assisting students in the career development process.