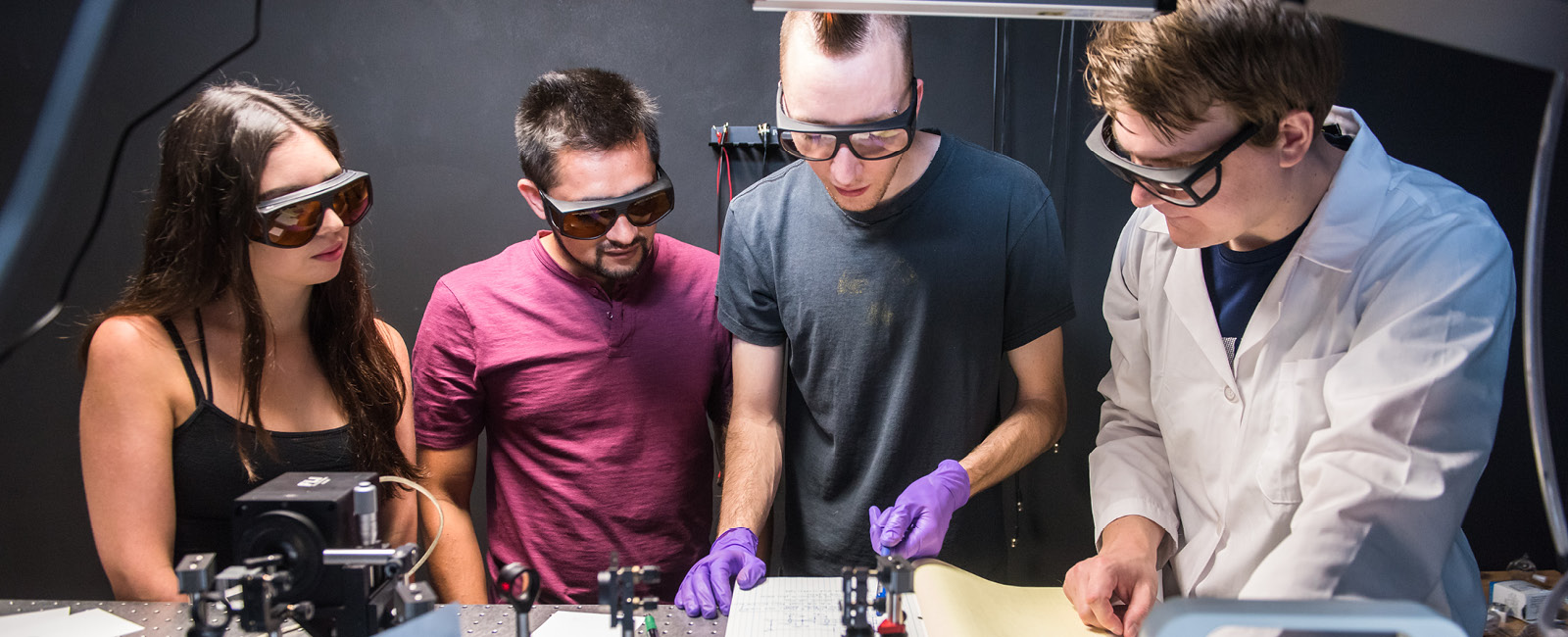 Bachelor's Degree in Physics
Explore the study of matter, energy and the interactions between the two.

Review admission requirements, submit your application and take the next step toward your degree.

Let us know what you're interested in and instantly access a downloadable digest of all things K-State.

From on-campus events to personalized one-on-one visits, we're ready to roll out the purple carpet for you.
Bachelor's Degree in Physics
B.A. or B.S. in physics; B.S. in general physics; minor
Physics is the most fundamental of all sciences, involving the study of matter, energy and the interactions between the two.
Physicists seek to understand and control new forms of energy, develop materials for the next generation of computers and improving medical imaging methods, alongside many other areas of study.
The K-State difference
K-State's physics department is consistently ranked among the best in the nation and stands out among its peer institutions as a leader in the field.
The department receives approximately $8 million in annual external funding, placing it near the Top 50 physics departments nationwide in National Science Foundation rankings of externally funded research programs.

Did you know?
Since 1990, 11 physics majors and three physics minors have won the prestigious Goldwater Scholarship.
Career Center
The Career Center offers an extensive career library, free assessments for exploring major/careers, job search training, career advising, employer connections, and a staff dedicated to assisting students in the career development process.