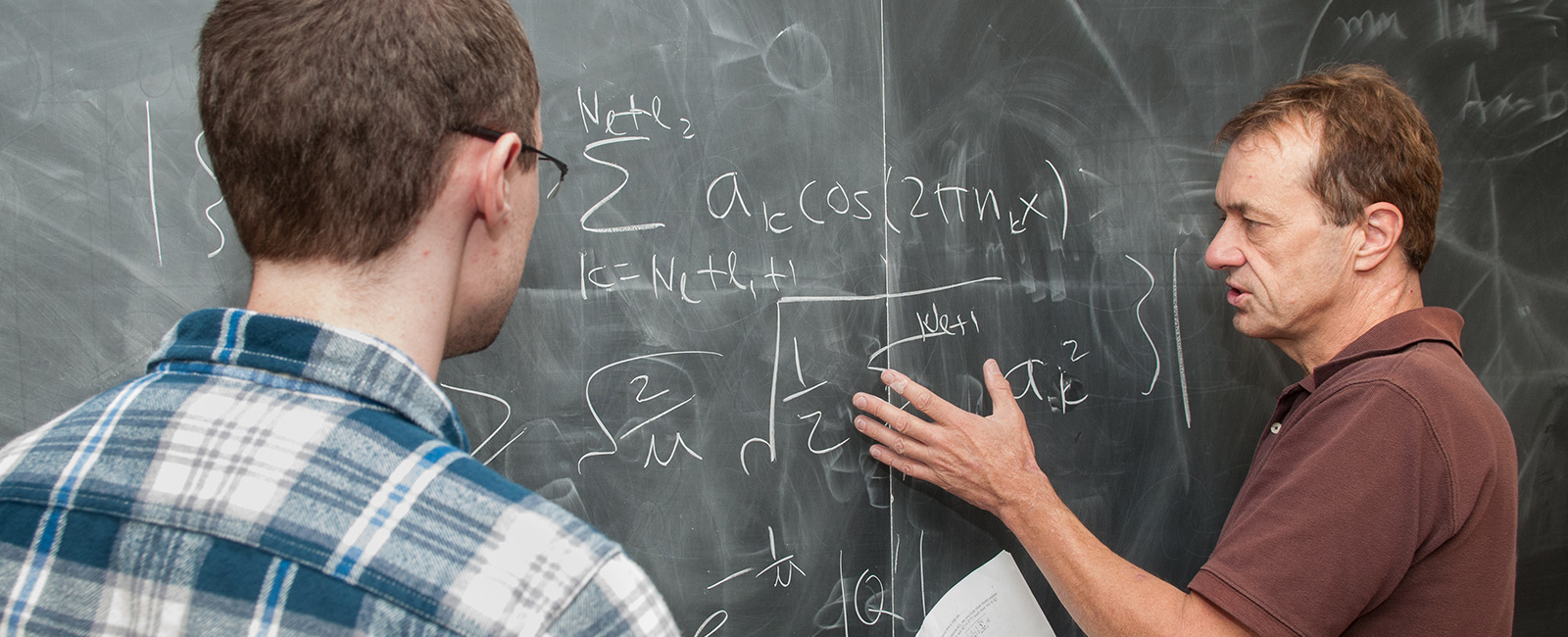 Bachelor's degree in Mathematics
Develop quantitative and problem-solving skills in preparation for a career in math, actuarial or financial services, research, business, teaching and more.

Review admission requirements, submit your application and take the next step toward your degree.

Let us know what you're interested in and instantly access a downloadable digest of all things K-State.

From on-campus events to personalized one-on-one visits, we're ready to roll out the purple carpet for you.
Bachelor's degree in Mathematics
B.A. and B.S. in mathematics; minor
K-State's math department offers quantitative and problem-solving skills for use in math careers or other fields. Math graduates are sought for their specialized knowledge and ability to reason, think analytically and solve problems.
The K-State difference
The university's I-Center fosters groups of undergraduate and graduate students, postdocs and faculty jointly working on cutting-edge problems in applied mathematics, pure mathematics and interdisciplinary research.
Students have many opportunities for involvement in undergraduate research, and in doing so enhance their excellence in national research programs and make invaluable connections for their futures.
Additionally, the Undergraduate Mathematics Seminar introduces students to our department, programs, various applications and career opportunities through presentations by alumni, faculty, and business and government representatives.

Did you know?
28 K-State math majors have won Goldwater Scholarships, more than most state-supported universities.
Career Center
The Career Center offers an extensive career library, free assessments for exploring major/careers, job search training, career advising, employer connections, and a staff dedicated to assisting students in the career development process.