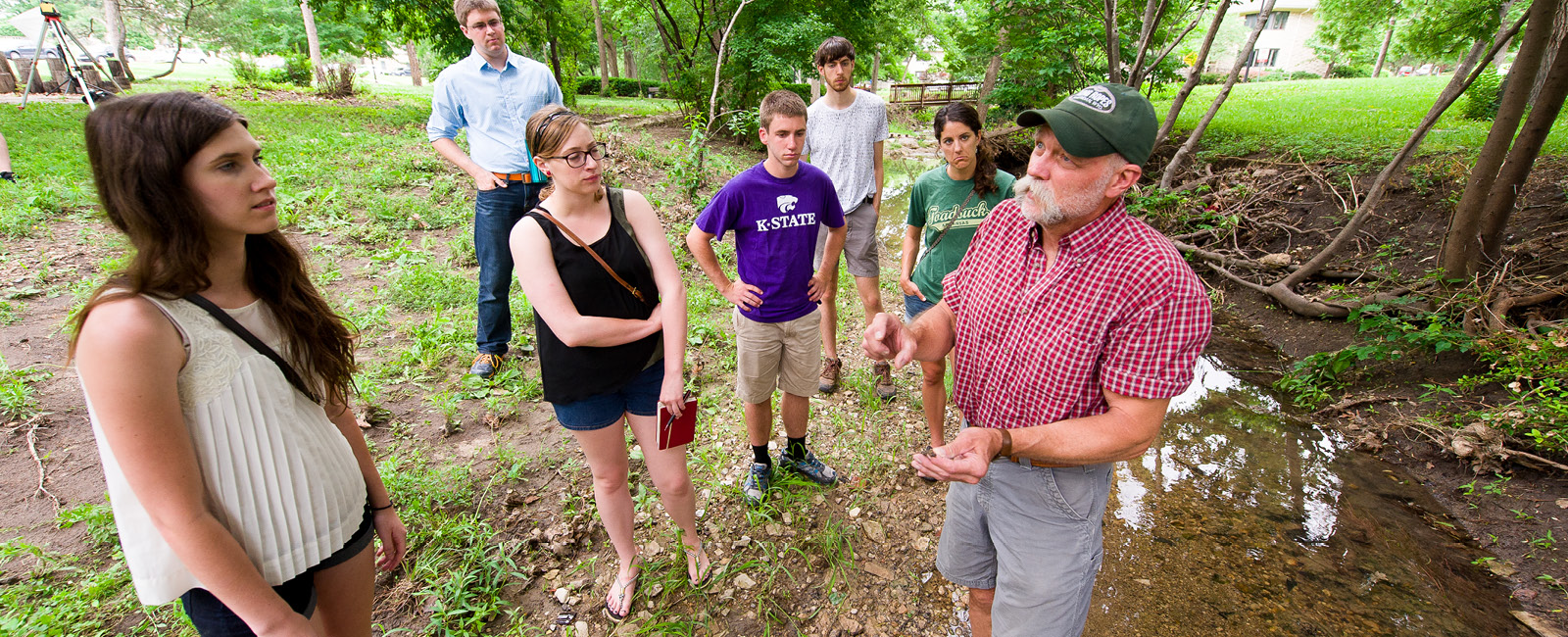 Master's Degree in Landscape Architecture
Learn to create and manage outdoor spaces and experiences that improve human and environmental health in all communities.

Review admission requirements, submit your application and take the next step toward your degree.

Let us know what you're interested in and instantly access a downloadable digest of all things K-State.

From on-campus events to personalized one-on-one visits, we're ready to roll out the purple carpet for you.
Master's Degree in Landscape Architecture
Master of landscape architecture
Landscape architects design places that connect people to the natural world, creating landscapes for people's everyday lives and their most memorable moments.
The Master of Landscape Architecture degree prepares students to address the present and future environmental and urbanization challenges of our world. Landscape architecture students work collaboratively with students in other design programs, as well as faculty and students from other academic disciplines.
The K-State difference
APDesign students work alongside their peers in all design and planning disciplines. You will not only design and plan, but also build and fabricate.
As a student at one of the most affordable and highly-ranked programs in the nation, you will receive an educational experience preparing you for excellence in your chosen career path.

Did you know?
DesignIntelligence™ ranked K-State's landscape architecture graduate program 1st on the Most Hired list.
Career Center
The Career Center offers an extensive career library, free assessments for exploring major/careers, job search training, career advising, employer connections, and a staff dedicated to assisting students in the career development process.