Bachelor's Degree in Computer Engineering
B.S. in computer engineering
Computer engineers design and develop the latest cutting-edge electronic- and software-based solutions to meet the demands of consumers, health care professionals, academia and defense industries.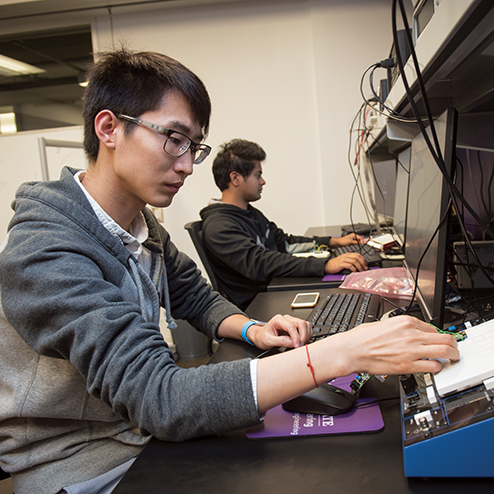 Hands-on learning is a hallmark of instruction for students in all engineering programs.
The K-State difference
Academic discovery and creative inquiry are crucial to student success and preparation for entering
the workforce. Numerous research opportunities in computer engineering exist such as
IoT applications,
cyber-physical systems
and computer networks.
The Robotics Competition Team provides a venue for creative, inventive and industrious students to participate in robotic competitions against other universities or teams.

Did you know?
100 percent of K-State computer engineering graduates find jobs or choose to continue their education within six months of graduation.
What classes will I take in computer engineering?
The hands-on, laboratory-based approach to our curriculum ensures students are well-versed in project development and problem solving.
Coursework is required in the following areas:
Architecture and design
This area focuses on design of hardware for computer systems — from a system-level perspective, to an individual device or component level.


Embedded systems
This area focuses on processor-based stand-alone computing systems with dedicated functionality in applications such as appliances, automobiles, and handheld or wearable devices.


Networking
This coursework forms the basis of knowledge and protocols used to enable networked communications among all devices and systems across the world.
Undergraduate Catalog >
Suggested coursework >
Further your education
Electrical and Computer Engineering (M.S.)
Electrical and Computer Engineering (Ph.D.)
Manufacturing Systems (Minor)
What can I do with a degree in computer engineering?
Computer engineers have wide flexibility in their career options with the ability to do both hardware and software design interchangeably. Computer engineering graduates pursue careers as:
View more options in computer engineering
The Career Center offers an extensive career library, free assessments for exploring major/careers, job search training, career advising, employer connections, and a staff dedicated to assisting students in the career development process
Tuition and Scholarships
Learn more about the $42 million in scholarships Kansas State University awards to students each year!
Additional K-State opportunities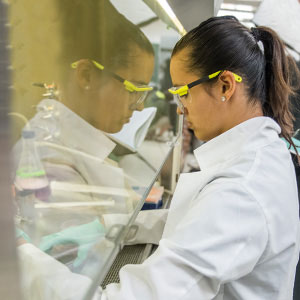 At a public research university like K-State, you'll have direct access to research opportunities from the start. K-State undergraduates have studied sustainable energy, cancer cells, musical lyrics and many other topics alongside nationally renowned faculty at K-State's 90-plus research centers.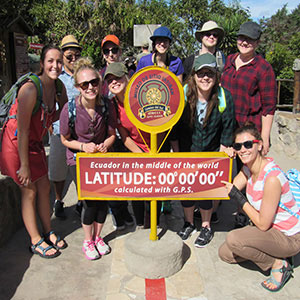 Studying in another country not only allows you to experience the wonders of another culture, but it also broadens your horizons and makes you a stronger citizen in our global society. There are more than 85 countries currently participating in K-State's education abroad programs!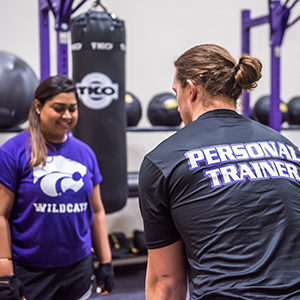 Whether you are interested in a career in human or animal health, K-State is a great place to start the journey toward becoming a healthcare professional. You will have a dedicated health professions advisor who will help you navigate the professional school application process for your chosen healthcare field.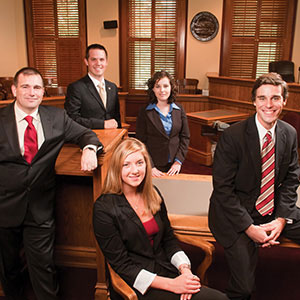 Did you know that K-State pre-law students are accepted into law school at a rate substantially exceeding the national average? In preparing for law school, you will work with a dedicated pre-law advisor and select the major of your choice in any department in any college within the university.