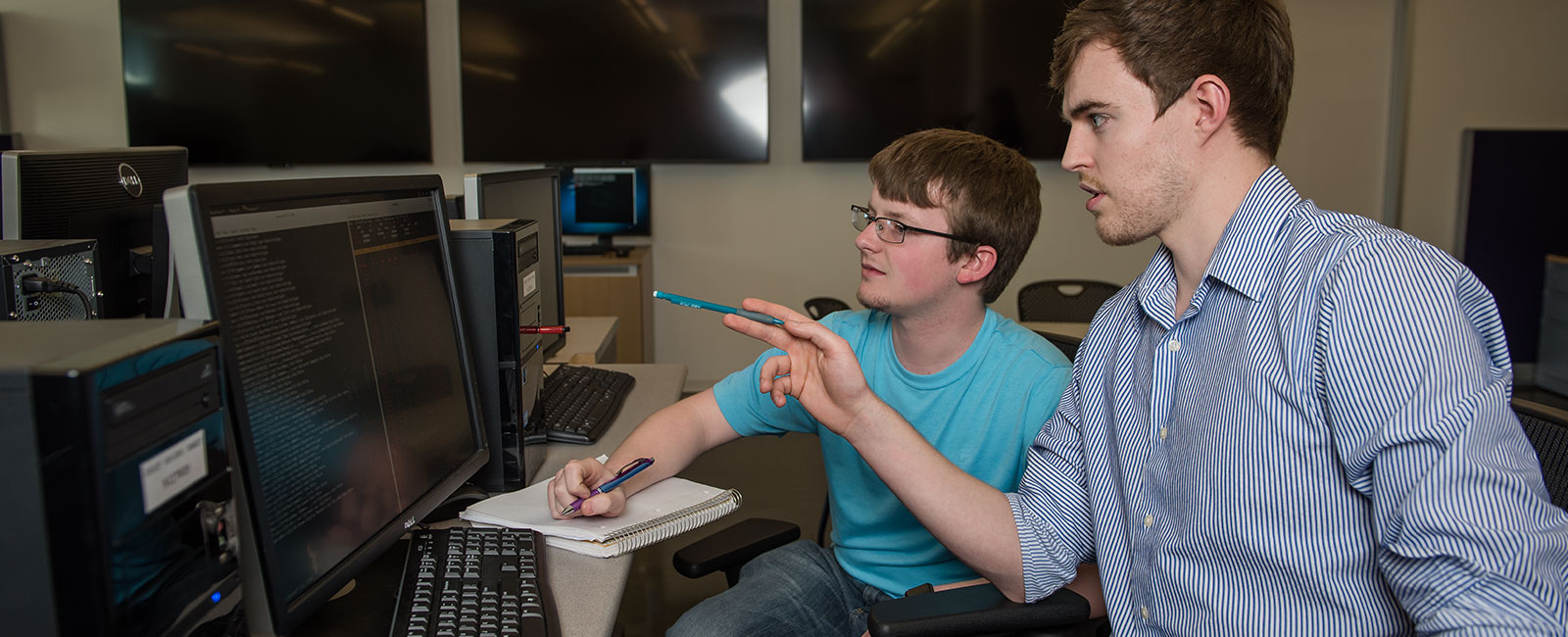 Bachelor's Degree in Computer Engineering
Explore the design and application of computer systems, ranging in size from small processors to network servers.

Review admission requirements, submit your application and take the next step toward your degree.

Let us know what you're interested in and instantly access a downloadable digest of all things K-State.

From on-campus events to personalized one-on-one visits, we're ready to roll out the purple carpet for you.
Bachelor's Degree in Computer Engineering
B.S. in computer engineering
Computer engineers design and develop the latest cutting-edge electronic- and software-based solutions to meet the demands of consumers, health care professionals, academia and defense industries.
The K-State difference
Academic discovery and creative inquiry are crucial to student success and preparation for entering
the workforce. Numerous research opportunities in computer engineering exist such as:
IoT applications
cyber-physical systems
computer networks
The Robotics Competition Team provides a venue for creative, inventive and industrious students to participate in robotic competitions against other universities or teams.

Did you know?
K-State computer engineering students have access to a makerspace in the department.
Career Center
The Career Center offers an extensive career library, free assessments for exploring major/careers, job search training, career advising, employer connections, and a staff dedicated to assisting students in the career development process.