Bachelor's degree in chemistry
B.A. or B.S. in chemistry and chemical science; minor
Chemistry can explain how new molecules are made, how new materials are designed and synthesized, how chemicals and biomolecules can be detected and quantified – and how they react and interact with living organisms and the environment, and how pharmaceuticals, consumer products and industrial chemicals are developed and tested.
A chemistry degree opens the door to understanding a variety of fields, including biology, geology, materials science, medicine, environmental science and many branches of engineering; and a rewarding career in academia, industry or national labs.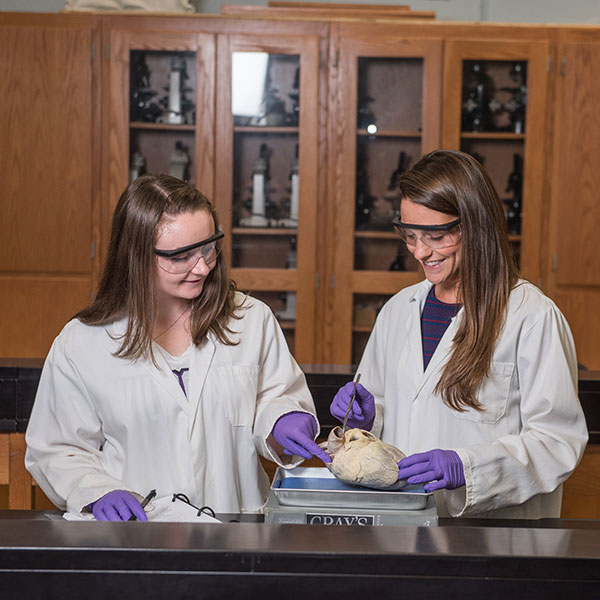 Laboratories offer numerous ways for students to make connections and go far beyond classroom learning.
The K-State difference
Our faculty are highly respected scientists and educators, committed to providing the best possible educational and research experiences for our students. Several of our faculty members have received prestigious teaching awards, and each is actively involved in research programs covering all areas of modern chemistry.
K-State's chemistry program has a long history of academic excellence. In fact, the chemistry department has produced 16 Goldwater Scholars, among other prestigious awards. The chemistry department has nearly 30 individual named scholarships to award to our eligible majors each year.

Did you know?
The chemistry program maintains a weekly seminar program that brings distinguished scientists, including Nobel laureates, to present seminars on their research and interact informally with faculty and students.
What courses will I take?
Chemistry students receive a professional degree approved by the American Chemical Society. This program is typically for students who are preparing for graduate study in chemistry or who want to be employed as professional chemists.
The chemical science program serves students seeking a strong background in chemistry but not as much specialization. Chemistry graduates can also use their degree as a path to further studies in areas such as:
Medicine
Pharmacology
Agriculture
Chemical engineering
Journalism
Law
Forensic science
Biochemistry
Undergraduate Catalog >
Suggested coursework >
How can I continue my education?
Chemistry (EDCHM) Teacher Licensure Program
Chemistry Minor
Chemistry (M.S.)
Chemistry (Ph.D.)
What can I do with a degree in chemistry?
A chemistry degree opens the door to a wide array of opportunities for employment as a professional chemist, or for continued education. Career opportunities include:
View more career options in chemistry
The Career Center offers an extensive career library, free assessments for exploring major/careers, job search training, career advising, employer connections, and a staff dedicated to assisting students in the career development process
Tuition and Scholarships
Learn more about the $42 million in scholarships Kansas State University awards to students each year!
Additional K-State opportunities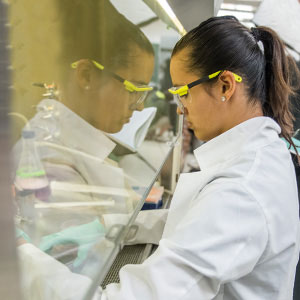 At a public research university like K-State, you'll have direct access to research opportunities from the start. K-State undergraduates have studied sustainable energy, cancer cells, musical lyrics and many other topics alongside nationally renowned faculty at K-State's 90-plus research centers.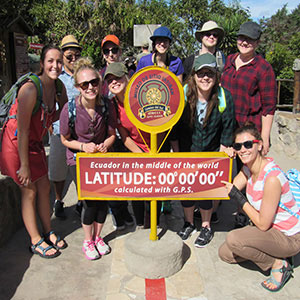 Studying in another country not only allows you to experience the wonders of another culture, but it also broadens your horizons and makes you a stronger citizen in our global society. There are more than 85 countries currently participating in K-State's education abroad programs!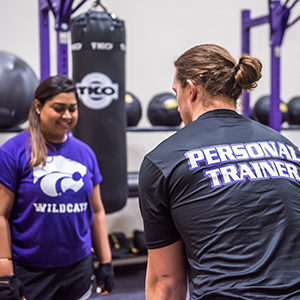 Whether you are interested in a career in human or animal health, K-State is a great place to start the journey toward becoming a healthcare professional. You will have a dedicated health professions advisor who will help you navigate the professional school application process for your chosen healthcare field.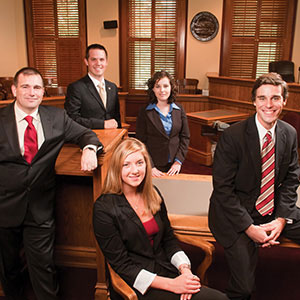 Did you know that K-State pre-law students are accepted into law school at a rate substantially exceeding the national average? In preparing for law school, you will work with a dedicated pre-law advisor and select the major of your choice in any department in any college within the university.