Master's Degree in Architecture
Master of architecture
The Master of Architecture program trains students to design highly qualitative buildings, ranging in size from small, single-use structures to large-scale projects such as stadiums, campuses and urban districts.
Graduates of our accredited, practice-based approach are well on their way to professional licensure and are in high demand by firms across the country. Alumni have gone on to found and lead major firms nationwide, contributing significantly to the built environment that we all inhabit.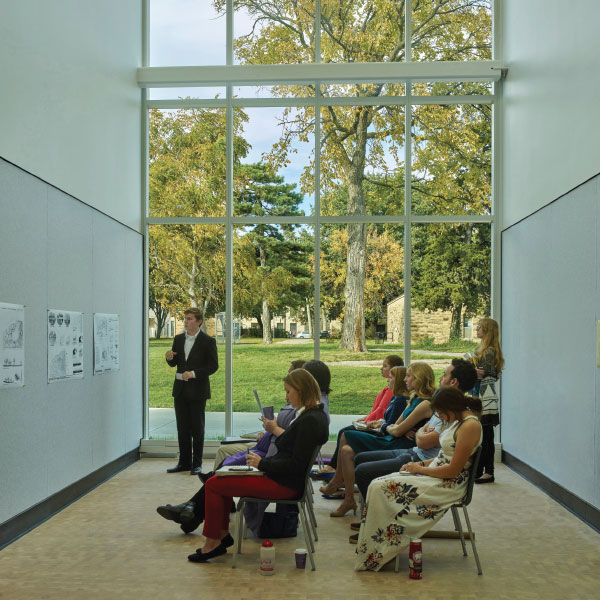 Small class sizes allow for more personalized experiences, including real-time peer feedback in presentations and discussions.
The K-State difference
APDesign students work alongside their peers in all design and planning disciplines. You will not only design and plan, but also build and fabricate.
As a student at one of the most affordable and highly-ranked programs in the nation, you will receive an educational experience preparing you for excellence in your chosen career path.

Did you know?
DesignIntelligence ranked K-State's architecture graduate program No. 2 on the Most Hired list.
What courses will I take?
APDesign's first-year curriculum for all students explores the design and planning professions while directly engaging in design work that provides a strong foundation for your design education. For most students, it is an introduction to a new way of seeing and thinking about the environments we occupy.
Our curricula provide a holistic examination of architectural design issues, emphasizing not just knowledge, skills and understanding, but a deep relationship with the process of design. The backbone of the sequence is the design studio, where engaged, expert faculty challenge students to develop their own creative approach to the world of architecture.
The studio sequence is informed by required courses in
environment and sustainability,
building structure and construction,
architectural history and theory,
up-to-date computer programs and
professional practice.
Students also explore subjects of interest to them through design and outside electives; many students opt to pursue minors in planning, business and other fields.
Course catalog >
Suggested coursework >
How can I continue my education?
Community Planning (Minor)
Post-professional Master of Science in Architecture
Graduate Certificate in Community Development
Interdisciplinary Ph.D. in Environmental Design
What can I do with degrees in architecture?
Career options in architecture:
View more options in architecture
The Career Center offers an extensive career library, free assessments for exploring major/careers, job search training, career advising, employer connections, and a staff dedicated to assisting students in the career development process
Tuition and Scholarships
Learn more about the $42 million in scholarships Kansas State University awards to students each year!
Additional K-State opportunities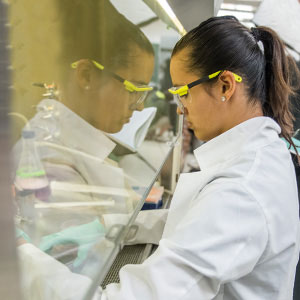 At a public research university like K-State, you'll have direct access to research opportunities from the start. K-State undergraduates have studied sustainable energy, cancer cells, musical lyrics and many other topics alongside nationally renowned faculty at K-State's 90-plus research centers.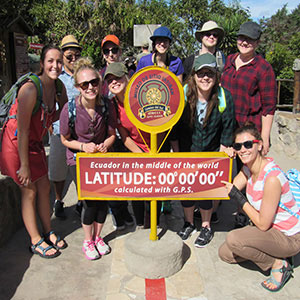 Studying in another country not only allows you to experience the wonders of another culture, but it also broadens your horizons and makes you a stronger citizen in our global society. There are more than 85 countries currently participating in K-State's education abroad programs!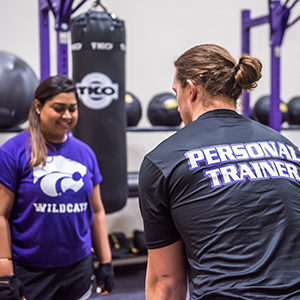 Whether you are interested in a career in human or animal health, K-State is a great place to start the journey toward becoming a healthcare professional. You will have a dedicated health professions advisor who will help you navigate the professional school application process for your chosen healthcare field.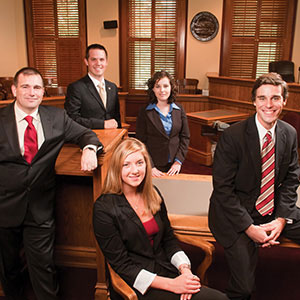 Did you know that K-State pre-law students are accepted into law school at a rate substantially exceeding the national average? In preparing for law school, you will work with a dedicated pre-law advisor and select the major of your choice in any department in any college within the university.