Current Construction Projects
Kansas State University is building on its successes and looking forward to exciting changes on the horizon. Throughout the university, academic and athletic facilities are receiving renovations and additions, which will provide quality facilities to students, faculty, alumni and fans.
Thanks to the generous gifts from donors, Kansas State University is embarking on a new chapter full of buildings with unique capabilities.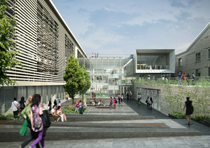 Seaton Complex, which contains the College of Architecture, Planning and Design, is receiving a revitalization to meet the needs of the growing class sizes. When finished, the complex will feature new studios, an outdoor amphitheater and more energy efficiency.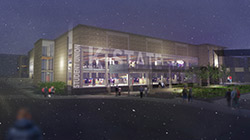 The 50-year-old K-State Student Union is receiving a renovation and addition, all thanks to students who approved a $25 million project that will benefit future K-Staters. The renovation will give the Union more space and a better overall flow.