Current Construction Projects
Kansas State University is building on its successes and looking forward to exciting changes on the horizon. Throughout the university, academic and athletic facilities are receiving renovations and additions, which will provide quality facilities to students, faculty, alumni and fans.
Thanks to the generous gifts from donors, Kansas State University is embarking on a new chapter full of buildings with unique capabilities.
College of Business Administration
Plans are underway for a new home for the College of Business Administration, currently housed in Calvin Hall. The new 140,000-square-foot building will have more space and special features like financial trading rooms and areas for professional development. (Click the images to see a larger rendering.)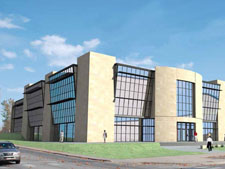 Durland Hall
Durland Hall, part of the College of Engineering complex, will receive a $40 million wing added to the existing building. The new wing will contain state-of-the-art classrooms and specialized laboratories.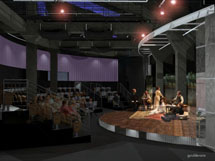 Memorial Stadium
Memorial Stadium, where the Wildcats and Aggies used to play sports, is receiving a two-part renovation. The Purple Masque Theatre, originally on the east side of the stadium, is being relocated to the west side to make room for the university's new Welcome Center. The new theatre is expected to be complete summer 2014.