2014
WELCOME TO THE OFFICE OF INTERNATIONAL PROGRAMS
Associate Provost Marcelo Sabates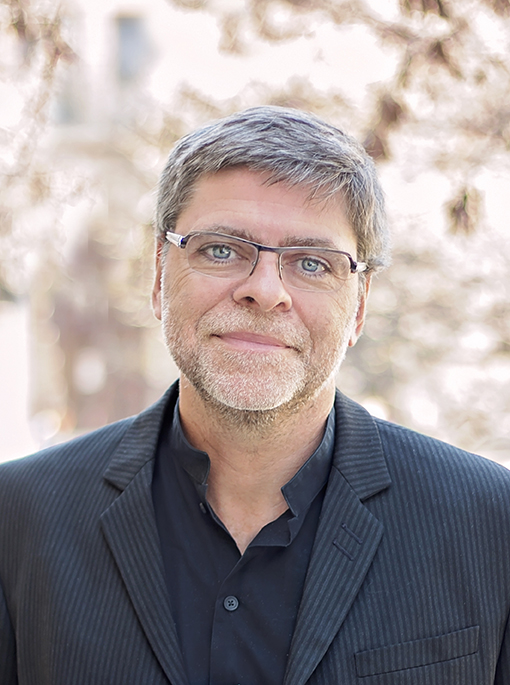 Welcome to Kansas State University Office of International Programs. This year we welcomed our largest enrollment ever with 2,247 international students.This is a university record for international students not just in numbers, but also in percentage. K-State's student body is now 9.1 percent international students, which gives our university an essential component to make our students globally competent. Our students come from 103 countries. While international students experience our campus they also provide global perspectives to classroom discussions, expand our research connections, create cultural awareness among our students, and help engage students to experience other countries and cultures.
The Office of International Programs was established in 1991 to strengthen communication and coordination among K-State's many international programs, to achieve identified strategic planning goals for the university's further internationalization, and to provide a focal point for external contacts and agreements.
Our office directs:
International Student and Scholar Services
International Admissions and Recruiting
Thank you for visiting,
Dr. Marcelo Sabates
The Confucius Institute website is now LIVE! Come check us out!
KSU FACULTY:
Are you looking for information on how to propose a faculty-led 2014 Study Abroad program?
If so: Please visit the "Faculty-Led Study Abroad Programs"
Kansas State University Provost April Mason and Office of International Programs Associate Provost Marcelo Sabates are proud to announce the official Grand Opening date of April 7, 2015 for the Kansas State University Confucius Institute launch.
Join us at the KSU Alumni Center on Tuesday April 7, 2015
For a listing of events: http://www.k-state.edu/today/announcement.php?id=18854&category=events&referredBy=email
International Education Week is a joint initiative of the U.S. Department of State and U.S. Department of Education. It is an opportunity to celebrate the benefits of international education and exchange worldwide. This year we welcomed our largest enrollment of 2,247 international students to our campus.
The ATA airport shuttle van is available from Manhattan Regional Airport (MHK) to Kansas State University.
Click on the ATA bus for more information.
OIP and the School of Journalism Partnership
The Office of International Programs and the School of Journalism MC 280 classes have joined again in a collective effort to apply the academic abilities of the public relations students to real world scenarios, while promoting the initiatives of the OIP. Dr. Barb DeSanto's PR writing class teams up with Office of International Programs to help promote international initiatives. The class will write press releases and assist the office in implementing the logistics of the International Education Week, promote Study Abroad opportunities and provide their students to cover international events and programs.
KSU's English Language Program granted a 10 year accreditation!
The Council on English Language Program Accreditation (CEA) recently granted the KSU English Language (ELP) a 10 year accreditation which is the longest period of accreditation possible through the CEA. The K-State ELP was the only program to be re-accredited for that length of time at its June 2013 commission meeting.
International Research and Faculty Collaborations
International research collaboration has become a key element in the internationalization strategy of Kansas State University. The Office of International programs hired Dr. Marcellus Caldas as the new Director of International Research and Faculty Collaborations. Marcellus will be key in elevating awareness of university engagement at a high level that will bring national and international recognition on our campus. We've added the new button on the left for Collaboration Opportunities which links to to this newly updated reference for possible funding and partnership opportunities.
Our University President, Kirk Schulz understands the value of internationalizing the campus and the classroom and has included internationalization as a key element in the University's Strategic Plan, Vision 2025. To achieve its goal, K-State is developing strategies to expand international collaboration between researchers across space, in science and technology, as a fundamental paradigm for advancing knowledge and solving global problems.
STUDENT RESOURCES