The Office of International Programs
The Office of International Programs is on limited in person staffing during the Spring 2021 semester. Most staff are working remotely with email and phone as the best way of communications. The University is having in person classes, hybrid and online instruction for the spring semester.
- see details at
www.k-state.edu/covid-19/
International Students and Scholars - Kansas State University is closely monitoring the spread of COVID-19 in the U.S. The International Student and Scholars Services (ISSS) is monitoring the situation and has received guidance from the U.S. Student and Exchange Visitor Program (SEVP). ISSS will be in communications with SEVP about the modification that K-State is making. If you have questions please contact your international student advisor or contact isss@k-state.edu.
Faculty, Student and Employee Travel Discontinued - The University discontinued all University-affiliated international business related travel for both students and employees. For university travel and health policies and forms see www.k-state.edu/covid-19/guidance/health/travel.html
#YouAreWelcomeHere
Office of International Programs Statistics
1161 International Students at K-State from 99 Countries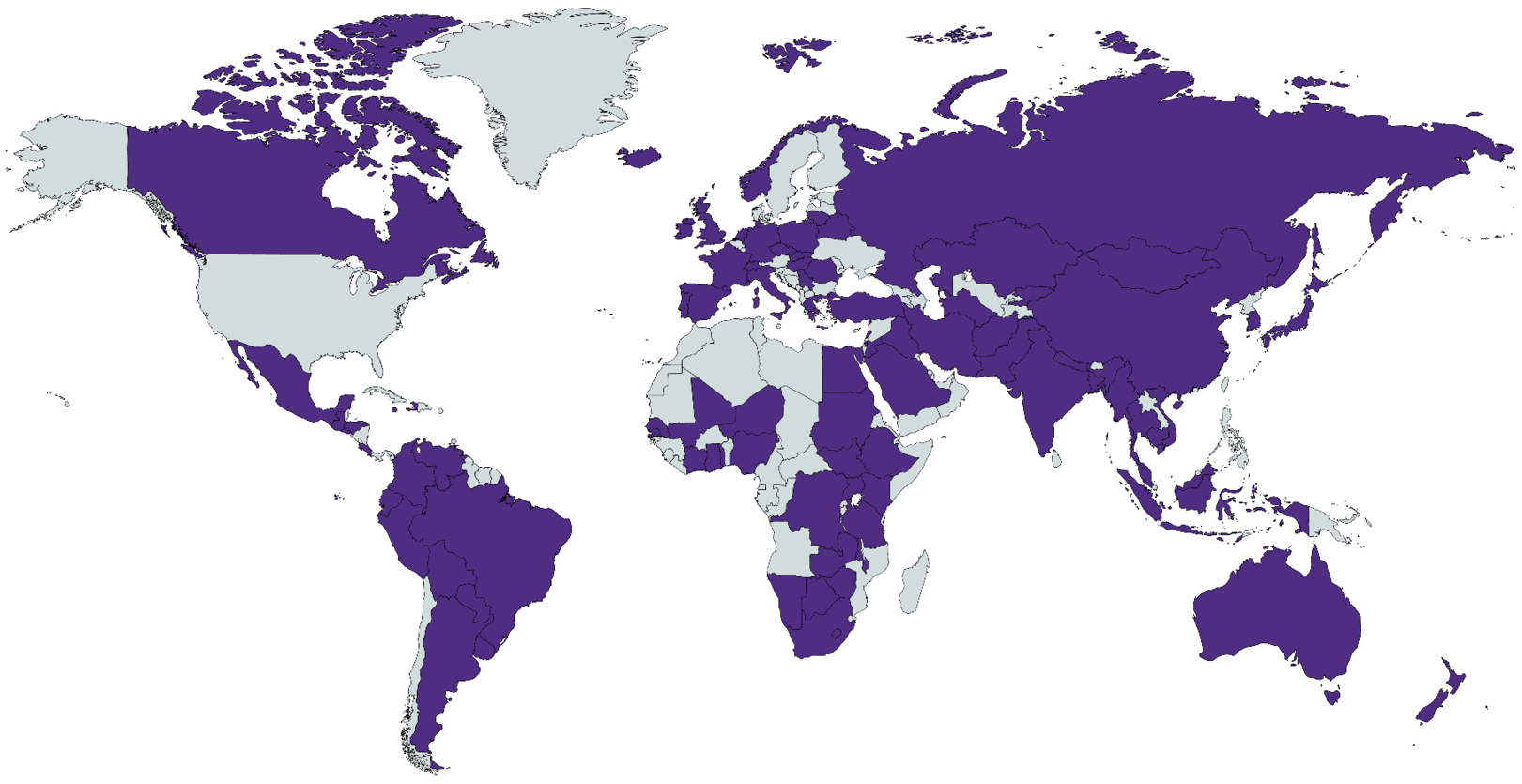 Top 10 countries represented at K-State in 2019
China

312 Students

India

117 Students

Saudi Arabia

112 Students

Paraguay

61 Students

Nepal

43 Students

Iran

33 Students

South Korea

29 Students

Bangladesh

28 Students

Sri Lanka

27 Students

Brazil

24 Students





Nigeria

24 Students



20,854 Students at K-State
526 local jobs are supported by international programs
354 International Faculty at K-State from 55 countries

$49.1 Million Total Economic Impact from International Students

$218.3 Million Total Research Expenditure

813 Students Participating in an Education Abroad Experience

(2019-2020)

There are

200+ MOU Agreements and

65+ Exchange Agreements

(2019-2020)

80+ Countries Visited by Education Abroad



(2019-2020)