September 18, 2013
iPad user meeting Sept. 19 on PDF annotation apps, new website, book announced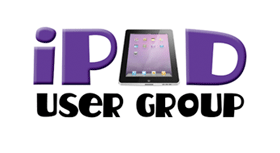 Join us as we take a look at three PDF annotation apps on the iPad from noon to 1 p.m. Thursday, Sept. 19, in 16A Bluemont Hall. The meeting is open to all K-Staters. The agenda is "Reading and Annotating PDFs with iAnnotate, PDF Expert and Adobe Reader."
As always, we welcome questions and sharing. You are welcome to bring your lunch.
The K-State's iPad user group also has a new Web presence. For now, we have an archive of meetings and apps that were covered; some suggestions for securing your iPad and a list of built-in apps.
Included is a link to download our first iPad resource guide ibook that we created for our faculty in the College of Education "iPad Settings and Essential Productivity Tips."