September 18, 2013
Call for proposals: Assessment Funds grants submission deadline Nov. 15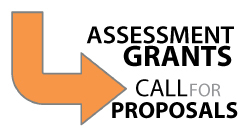 The goal of Assessment Funds grants through the office of assessment is to improve student learning assessment within programs at K-State. Funds are intended to serve as a catalyst for establishing and promoting assessment activities such as:
Identifying learning goals and outcomes
Designing assessment activities and indicators of learning
Learning how to use assessment findings for program improvement
Incorporating high impact practices
Developing direct assessment strategies — such as rubrics, embedded measures, etc. — at the program level
Implementing activities to address program review or reaccreditation criteria
Use of funds: The grant will pay 50 percent of registration, transportation, lodging or speaker fees — up to $1,000.
Funds may be used for individuals to attend conferences or workshops that have sessions focused on student learning assessment, for programs to bring in workshop leaders for faculty development, or to support travel expenses for individuals present on assessment topics.
Submission: Deadline for proposal submission is Nov. 15. To view additional submission information and proposal criteria, see the call for proposals.
Contact the office of assessment at 785-532-5712 or assessmt@k-state.edu with any questions.