September 13, 2013
Lecture on Monday: What customers really see: Eye-tracking research in retail garden centers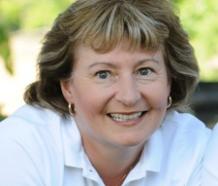 Bridget Behe, professor of horticulture at Michigan State University, will present "What Customers Really See: Eye-Tracking Research in Retail Garden Centers" at 2:30 pm. Monday, Sept. 16, in 113 Leadership Studies Building.
Behe has devoted the past 20 years to investigating the consumer perspective of the horticulture industry. Her most recent work has centered on new eye-tracking technology, which is helping to better understand what consumers see and what they ignore in ads, displays, and the shopping experience.
She teaches classes and conducts research on marketing horticultural products, both edible and ornamental. Each year she teaches three courses on marketing and management for horticulture majors at Michigan State. Behe has conducted more than 75 consumer and market research projects, written more than 500 publications in the trade press and peer-reviewed journals.
Behe speaks to professionals and industry groups regionally and nationally each year and has been the marketing columnist for Greenhouse Management magazine for 15 years. For the last six years she has also been the "Ask the Expert" and the "FlowrMD" for the Flower Promotion Organization. She is a member and past-chair of a multistate USDA project on marketing and economics of ornamental plants — S1051 or The Green Research Consortium — and is a certified florist.
Behe is hosted by Cheryl Boyer in the horticulture, forestry and recreation resources department. Please join us for her lecture on Monday afternoon.