September 3, 2013
Register now for the Academy for Student-Centered Learning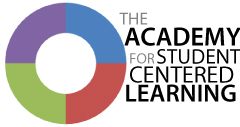 Become an Academy for Student-Centered Learning scholar by participating in a structured series of workshops to enhance the culture of student-centered learning at Kansas State University. The academy is designed for faculty and staff with a commitment to continually improving student learning across the curricular and co-curricular realms. By bringing people together who share this common goal, the academy will create collaborative opportunities for the entire K-State community to join forces to provide the highest quality learning experiences for students.

Fall 2013 Academy Workshop series
"Student-Centered Learning and the Whole University"
"Student-Centered Learning Outcomes"
"Measuring Student Learning"
"Continual Improvement of Student Learning"
View additional information about the workshop series.

Academy Incentives

Registration
K-State faculty and staff interested in receiving the incentives of the Academy for Student Centered must complete the Academy Workshop Series. However, those who cannot attend all workshops are encouraged to attend what workshops they can. The registration deadline for the workshops is Sept. 16. Space is limited, so early registration is encouraged.
Click here to register or copy and paste the link into your browser: https://kstate.qualtrics.com/SE/?SID=SV_0e3Ml1K6p4DYJSd.
There is no fee for participants.
For additional Information, contact the office of assessment at 785-532-5714 or assessmt@k-state.edu.
Sponsored by the Center for the Advancement of Teaching and Learning, K-State Libraries and the office of assessment.