September 3, 2013
First 2013 Lou Douglas lecturer presents Sept. 10
Submitted by Olivia Collins, Lecture Series Coordinator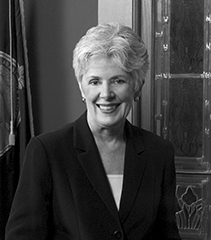 Fall 2013 Lou Douglas Lecture Series on Public Issues
Sponsored by UFM Community Learning Center

Kansas Insurance Commissioner Sandy Praeger is giving the lecture "A Kansas Guide to Health Insurance Changes" at 7 p.m. Tuesday, Sept. 10. The lecture is in Forum Hall of the K-State Student Union, and is followed by an extended question and answer session.

For more information, go to www.tryufm.org or call 785-539-8763.