August 29, 2013
Wildcat Wellness Coalition promotes information, activities to campus community
Submitted by Recreational Services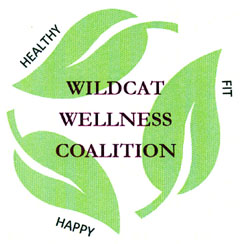 Recreational services, Lafene Health Center and counseling services have created a wellness coalition to more formally collaborate on providing information and activities on health and wellness issues to our campus community.
As student service agencies at Kansas State University, their focus is on student development via physical and emotional wellness.
The mission of this wellness coalition is to provide a formal and consistent forum for focusing our efforts in reaching our community.
View the Wildcat Wellness Coalition website for wellness information and a list of upcoming events and activities. For more information on each member of the coalition visit the recreational services website, Lafene Health Center website or counseling services website.