February 15, 2022
Good joins Human Capital Services as talent acquisition senior strategic partner
Submitted by Human Capital Services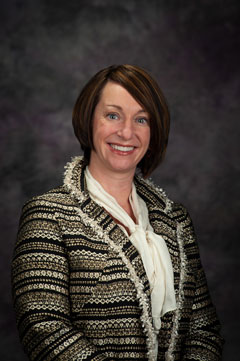 Laura Good has joined the Human Capital Services team as a talent acquisition senior strategic partner.
Good, a Kansas State University alumna, returned to the university to aid in recruitment efforts by supporting the full recruiting lifecycle for the university. She began her role on Jan. 24.
Good has more than 15 years of global experience both in corporate and university settings having lived and worked in Mexico, Spain, the United Arab Emirates and most recently in Ames, Iowa, working at Iowa State University. She looks forward to putting her combined experiences in talent acquisition and higher education to use partnering with HCS liaisons and hiring managers to help attract the best talent to the university.
Good holds a Bachelor of Arts in Spanish from Kansas State University and a Master of Science in higher education administration from the University of Kansas as well as a graduate certificate in strategic human resource management from the University of Michigan.
Please join Human Capital Services in welcoming Good to the university.