December 2, 2021
Early Music Ensembles to present concert of Medieval and Renaissance music
Submitted by David Simmons Wood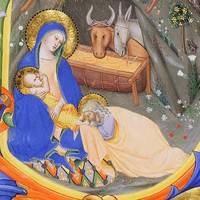 The K-State Early Music Ensembles will present a concert of Medieval and Renaissance music at 7 p.m. Friday, Dec. 3, at Seven Dolors Catholic Church, 221 S. Juliette Ave., Manhattan.
The concert will feature sacred European vocal works from the 12th to 17th centuries representing the Advent and Christmas seasons with performances from the Collegium Musicum and the Madrigal and Motet Ensemble. Admission is free.
The K-State Early Music Ensembles are comprised of music majors, minors, non-majors and community members who enjoy and want to learn more about music from the 18th century and before.