September 21, 2021
Perishable food items available to all at Morris Family Multicultural Student Center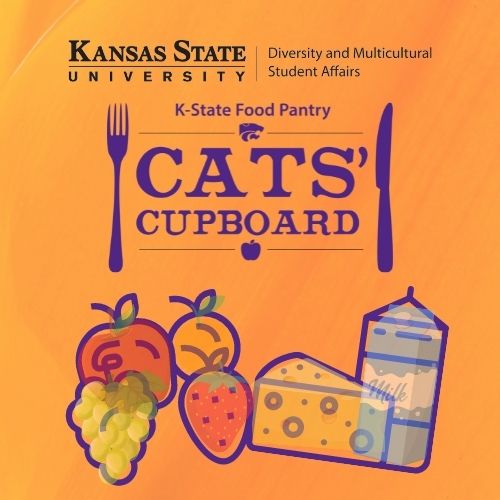 Harvesters Community Food Network recently awarded Cats' Cupboard: the K-State Food Pantry a $10,000 grant to purchase two refrigerators. The refrigerators will allow Cats' Cupboard to offer more nutritious products, including fresh produce, dairy, eggs and meat.
The refrigerators have not arrived yet, but the produce and dairy products have started to be delivered. Items being delivered are being distributed from the Morris Family Multicultural Student Center and are available to all students, faculty and staff. Some of the items are at the end of their shelf life and need to be distributed as soon as possible.
Help Cats' Cupboard to feed people, not landfills. As always, there are no income requirements to be eligible to use the Cats' Cupboard. Before taking any items, you will be asked to sign your initials and the number of adults, children and senior citizens who will be eating the food on the Harvesters sign-in sheet that is located on the front of the refrigerators.