March 1, 2021
'Fire and Flood' film screening from 7-8:30 p.m. Tuesday, March 2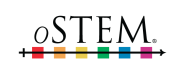 oSTEM at K-State, a registered independent student organization, and the K-State LGBT Resource Center will co-host a film screening of "Fire and Flood: Queer Resilience in the Era of Climate Change" from 7-8:30 p.m. Tuesday, March 2, via Zoom. The film tells a story of marginalized communities responding to climate disasters and demonstrating resilience in the face of hardship.
Together, we'll watch some of the interviews in the film and will have the opportunity to talk with the director, Vanessa Raditz, about topics discussed in the film.
To get the links for the event and to asynchronously screen this film, fill out this brief survey.
This event is supported by Resilient Communities: Libraries Respond to Climate Change, a pilot program of the American Library Association.