March 1, 2021
APDesign's Chanyakorn exhibits watercolors in Regnier Hall, Cassias Gallery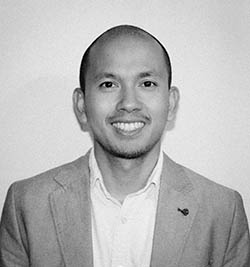 Adulsak "Otto" Chanyakorn, associate professor of architecture in the College of Architecture, Planning & Design, will present a watercolor exhibition, "In search of light & Simplicity" March 1 through April 9 in the Cassias Gallery, Regnier Hall on the K-State campus. The exhibit is free and open to the public from 9 a.m. to 5 p.m. weekdays.
"To me, it is hard to generate design ideas and thinking process without sketching," Chanyakorn said. "Sketching has become an integral part of my thinking and creative process. I use sketching as a way to think and reveal my thoughts. It may be the simplest way to embody architectural ideas, yet it is the most powerful one. I also use it as a travel companion to record architecture, nature, artifacts that impress me. Sketching is an indispensable tool and a timeless way of seeing."
Chanyakorn was born in northeast Thailand and practiced as an architect in Bangkok and Chiang Mai since 2004. In 2010, he moved to the U.S. and consequently completed his master's degree in architecture at Southern Illinois University. Before joining Kansas State University in 2019, he taught a variety of courses at Southern Illinois' School of Architecture for six years. His current focus is a method that fuses digital and analog tools in visual thinking and communication in architectural design process. In parallel to his teaching of design studio and digital courses, Chanyakorn routinely practices freehand drawing and watercolor painting as part of his research focus and meditative practice.
Most recently, Chanyakorn was awarded the 2020 Gabriel Prize, a $20,000 grant for the study of classical architecture and landscape in France. As part of this award, Chanyakorn will travel to France and further hone his skills in drawing and painting, as well as explore creative potentials in architecture.
Ultimately, his interest in drawing and painting is the gateway to developing an architecture based in experience, existence, emotion and embodiment. Chanyakorn regularly shares his creative work through his website at minimaldrawing.com.