March 1, 2021
Veronica Denison named university archivist for K-State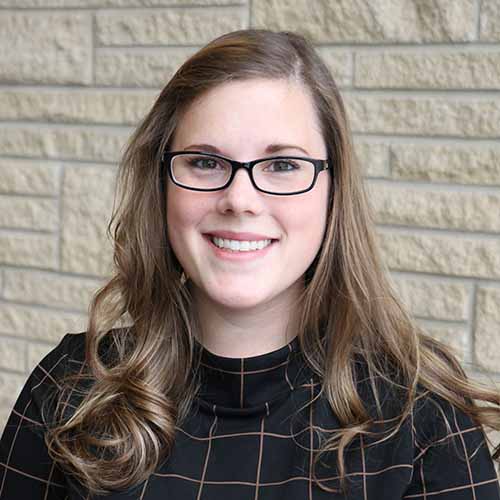 Veronica Denison has been named the new university archivist at K-State Libraries.
As university archivist, Denison will serve as the main point of contact for the university archives, oversee the department's reference services, teach primary source instruction classes and work with the campus units and donors about archival collections. Denison said her goals as university archivist are to continue to build relationships with organizations across campus, as well as work with Libraries digital resources archivist Irina Rogova to digitize content, making it more accessible to all.
"In particular, I want to work with more diverse and multicultural student organizations at K-State," Denison said. "Their experiences are important and we need to include more of those histories in our archival material."
Denison has served as the assistant university archivist at K-State Libraries since 2019. Before coming to K-State, Denison was an archivist at the University of Alaska/Alaska Pacific University Consortium Library Archives and Special Collections. While there, she worked with collection donors, provided reference and research assistance and instructed students with primary sources.
She received her master's degree in library and information science with a concentration in archives management from Simmons College. She also has bachelor's degrees in archaeology and culture of the ancient Near East and religion from Lycoming College.
Access to the Richard L. D. and Marjorie J. Morse Department of Special Collections materials is currently limited; however, you can access the digital collections, and a small group of frequently used reference materials and photographs are available for use in a temporary reading room in 116 Bluemont Hall. Special Collections is anticipated to open in late spring.