March 5, 2020
Engineering a Dream 2020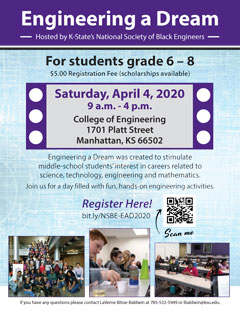 The K-State National Society of Black Engineers will host its annual Engineering a Dream Day from 9 a.m. to 4 p.m. Saturday, April 4. The event is for students in grades 6-8.
Engineering a Dream was created to stimulate middle school students' interest in careers related to science, technology, engineering and mathematics.
See the event flyer for more information and how to register.