December 13, 2019
Sabuhi Sardarli publishes research on bias in 401(k) investing
Submitted by Brent Fritzemeier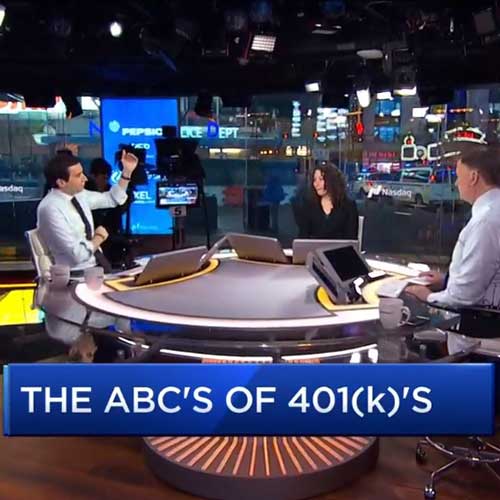 A new research publication jointly authored by assistant professor of finance Sabuhi Sardarli, and featured on the Wall Street Journal and CNBC's Squawk Box this week, suggests that individuals' choices are subject to a behavioral bias called alphabeticity.
Alphabeticity occurs when options that come earlier alphabetically are chosen more frequently than others. This bias is present in 401(k) plans because employers usually list investment options alphabetically within plan information handouts and websites. The outcome is that a fund within the plan usually receives higher allocation if it is named with an early alphabet letter.
The findings suggest that there is an opportunity to improve retirement plan designs as the current alphabetical presentation results in unintended consequences. Employers and plan administrators can use the study's findings to improve their plan designs. Today, 56% of American households have an employer-sponsored retirement plan where they must make investment choices within the plan. It is vital for individuals to be aware of this bias and avoid its traps before making important choices.
Because of its important implications, the study has been getting a lot of attention from the financial press. Sardarli's work has been previously highlighted in USA Today, MarketWatch.com, and Ignites by Financial Times. The research was partially supported by a K-State College of Business Summer Research Grant.