November 14, 2019
Philippine Student Association Adopt-a-School Bingo Nov. 15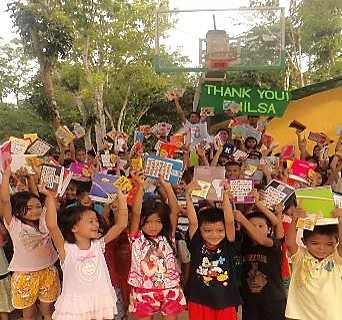 The Philippine Student Association at K-State, a registered independent student organization, in cooperation with St. Thomas More Catholic Church and Filipino American Friendship Association-Junction City, will host the Adopt-a-School Bingo at 6-8:30 p.m. Friday, Nov. 15, in Utopia Hall, St. Thomas More Catholic Church, 2900 Kimball Ave.
The Adopt-a-School Bingo project has been an outreach initiative of the Philippine Student Association since 2005. Every year, the association carefully selects an impoverished school from the Philippines and provide the students a year's worth of school supplies. All proceeds from the event will be used to buy basic school supplies to support the education of these young underprivileged schoolchildren.
It will be a night to unwind, play bingo and win prizes for a good cause.
Tickets good for nine games are $5 each and available to purchase on the day of the event. Free light snacks will be served from 6-6:30 p.m. while supplies last.
For more information or to donate, please email fxbasuncion@k-state.edu or rosellebarretto@k-state.edu.