November 11, 2019
APDesign Ekdahl Lecture 'Formats' presented by Aaron Forrest Nov. 13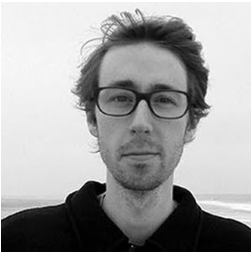 Aaron Forrest, co-founder of the design firm Ultramoderne, will present "Formats" as part of the College of Architecture, Planning & Design's Ekdahl Lecture Series at 4:30 p.m. Wednesday, Nov. 13, in the Regnier Forum of Regnier Hall. The event is free and open to the public and will feature a range of work from Forrest's firm.
Licensed by the American Institute of Architects and certified through the National Council of Architectural Registration Boards, Forrest received his bachelor's degree and master's degree in architecture from Princeton University. In addition to running the practice, he is an associate professor of architecture at the Rhode Island School of Design. Forrest has taught studios at the University of Pennsylvania and Princeton University. He has extensive professional experience, having practiced in New York with Bernheimer Architecture and Guy Nordenson and Associates Structural Engineers, and in Madrid with Ábalos & Herreros Arquitectos. He was also a designer-in-residence at MoMA/PS1 for the Rising Currents exhibition.
Led by Forrest and Yasmin Vobis, Ultramoderne is an award-winning architecture and design firm in Providence, Rhode Island. The office is committed to creating architecture and public spaces that are at once modern, playful and generous. The office has experience working at a wide variety of scales, from single-family residences to urban-scale planning. Clients include the Van Alen Institute, the US National Park Service, Chicago Parks District, the Architectural League of New York, the Southside Cultural Center of Rhode Island, and the city of Central Falls.
Ultramoderne regularly participates in high-profile architectural competitions, with winning entries for the Chicago Lakefront Kiosk competition in 2015 and the Central Falls Affordable Housing competition in 2017. The office was selected as a finalist for MoMA/PS1 Young Architects Program in 2016 and for the Philadelphia Contemporary museum competition in 2018. Its work has been published nationally and internationally, and Forrest and Vobis regularly discuss Ultramoderne's work for professional and academic audiences. Awards include the Architectural League Prize, an Architect Magazine R+D Award, and multiple awards from the American Institute of Architects. The office was recently recognized as "Next Progressives" by Architect Magazine.
View a full listing of the 2019-2020 Ekdahl Lectures.
The Oscar S. Ekdahl Distinguished Lecture Series in Architecture and Design brings the finest professionals in the design and planning disciplines to APDesign and the K-State community. These individuals are selected to avail faculty, staff, students and regional professionals to the potency of design and planning in addressing the issues we face as a global society. The series honors Oscar Ekdahl who received his Bachelor of Architecture from Kansas State University in 1933 and was a founding partner in Ekdahl, Davis, Depew, Persson Architects PA in Topeka.