October 31, 2019
Pre-Law trick or treat
Submitted by Cadence Ciesielski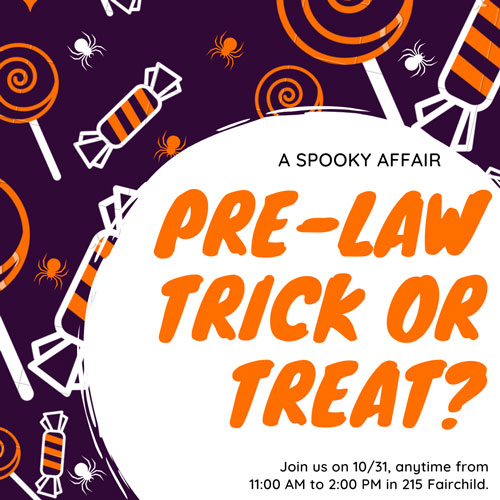 Happy Halloween! The Office of Pre-Law Advising is looking forward to all of you trick-or-treaters. Stop by 215 Fairchild Hall from 11 a.m. to 2 p.m. today to pick up some information about law school.
We have tons of swag, valuable information, and fee waivers. This is a great opportunity to gather information for all who were not able to attend Law Fair. You will even get the chance to talk to Pre-Law Ambassadors about the Digital LSAT.
There will be plenty of Halloween candy and treats to go around.