October 29, 2019
New Faculty Institute event at 2:30 p.m. Friday, Nov. 1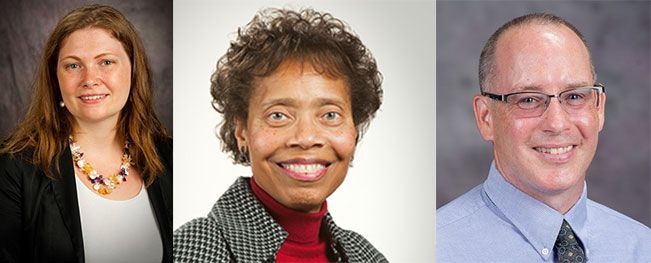 Are you a faculty member who started at K-State in the last few years? If so, join us for the last New Faculty Institute event of the fall semester from 2:30-4 p.m. Friday, Nov. 1, in 126 Leadership Studies Building.
Come to this session to learn and be inspired by some of our passionate faculty at K-State.
Topic: "What do the best college teachers do?"
Join us for Call Hall ice cream and interactive rotating sessions. You will have the option to select two of three sessions focused on engaged teaching practices. These sessions will be facilitated by:
Amy Betz, associate professor and assistant dean, mechanical and nuclear engineering, Carl R. Ice College of Engineering.
Labarbara Wigfall, associate professor, landscape architecture and regional & community planning, College of Architecture Planning & Design.
Don Saucier, professor, psychological sciences, College of Arts and Sciences.
Please RSVP here by Wednesday, Oct. 30. We hope to see you there!
The New Faculty Institute provides networking and professional development opportunities to assist new faculty in becoming successful educators and researchers at Kansas State University.
For more information or questions, contact Tamara Bauer, New Faculty Institute coordinator, at tamara@k-state.edu.