October 25, 2019
Change for Child Abuse — student-led fundraiser for Sunflower CASA
Submitted by Aleana Cuevas-Montagne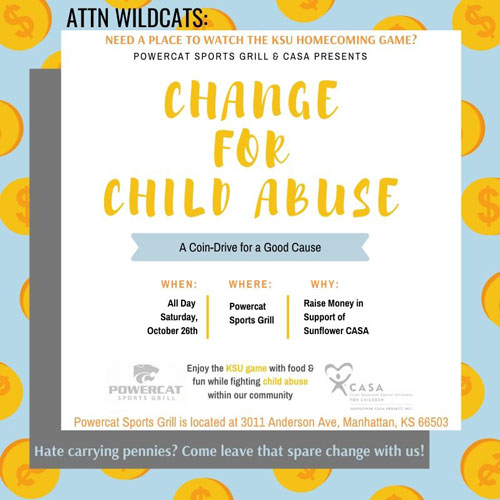 K-State students, faculty, staff and community members are invited to support Sunflower CASA during the Change for Child Abuse fundraiser on Saturday, Oct. 26, at Powercat Sports Grill. A coin drive will take place all day where you can leave all those pennies that you never use to prevent child abuse.
The fundraiser was organized by K-State students in the Macro Practice I course as part of the class requirements.
Sunflower CASA will receive 100% of the proceeds to help combat child abuse and neglect within Riley County and surrounding communities.