August 30, 2019
Submit your story for Wildcat Dialogues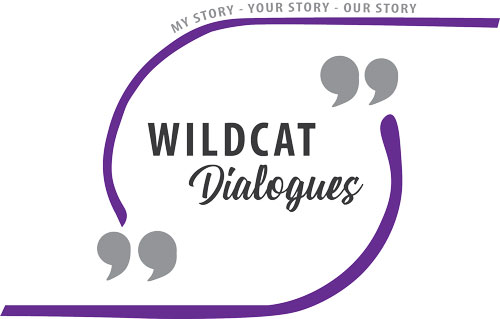 On Monday, Sept. 16 at 7 p.m. more than 1,000 first-year students will come together for the second Wildcat Dialogues. This event is a night of courageous conversation and building connections for intercultural learning and inclusive leadership development.
As a feature of this event, a panel of students will be selected to share a public story of their K-State experience. We invite you to consider sharing your K-State story with new Wildcats.
How have your identities, background, and life experience influenced your experience in the K-State community? What has challenged you, stretched your understanding of the world, or helped you to recognize ways in which we could all be a more inclusive K-State family?
Selected students will work with faculty and staff to cultivate leadership, presentation, and storytelling skills. Others may be contacted to share personal experiences as Wildcat Dialogues facilitators and presenters at additional events.
To share your story, complete this short form by noon on Thursday, Sept. 5. Students will be contacted by Friday, Sept. 6. Selected students must be available to work on their stories during the week of Sept. 9-13.