Quest Freshman Honorary
Quest is a student organization that works to develop freshmen into leaders by exposing them to leaders, mentors, and opportunities across campus and the community.

We are a program that is sponsored by our partners at ConocoPhillips. Their generous gift makes it possible for the student organization to participate in several events throughout the year. We always recognize our sponsors at each event in appreciation of their generous support. Blue Key is currently accepting applications for freshman

Upon selection, members of Quest are paired with mentors from Blue Key Senior Honorary. Under the leadership of Blue Key, Quest takes a behind the scenes look at everything that K-State has to offer. From touring the athletic facilities to enjoying lunch at the University President's home, connecting with student leaders across campus to giving back through service opportunities in Manhattan, Quest provides ambitious freshmen leaders with the tools necessary to give back to the K-State family.
---
2016 - 2017 Quest class.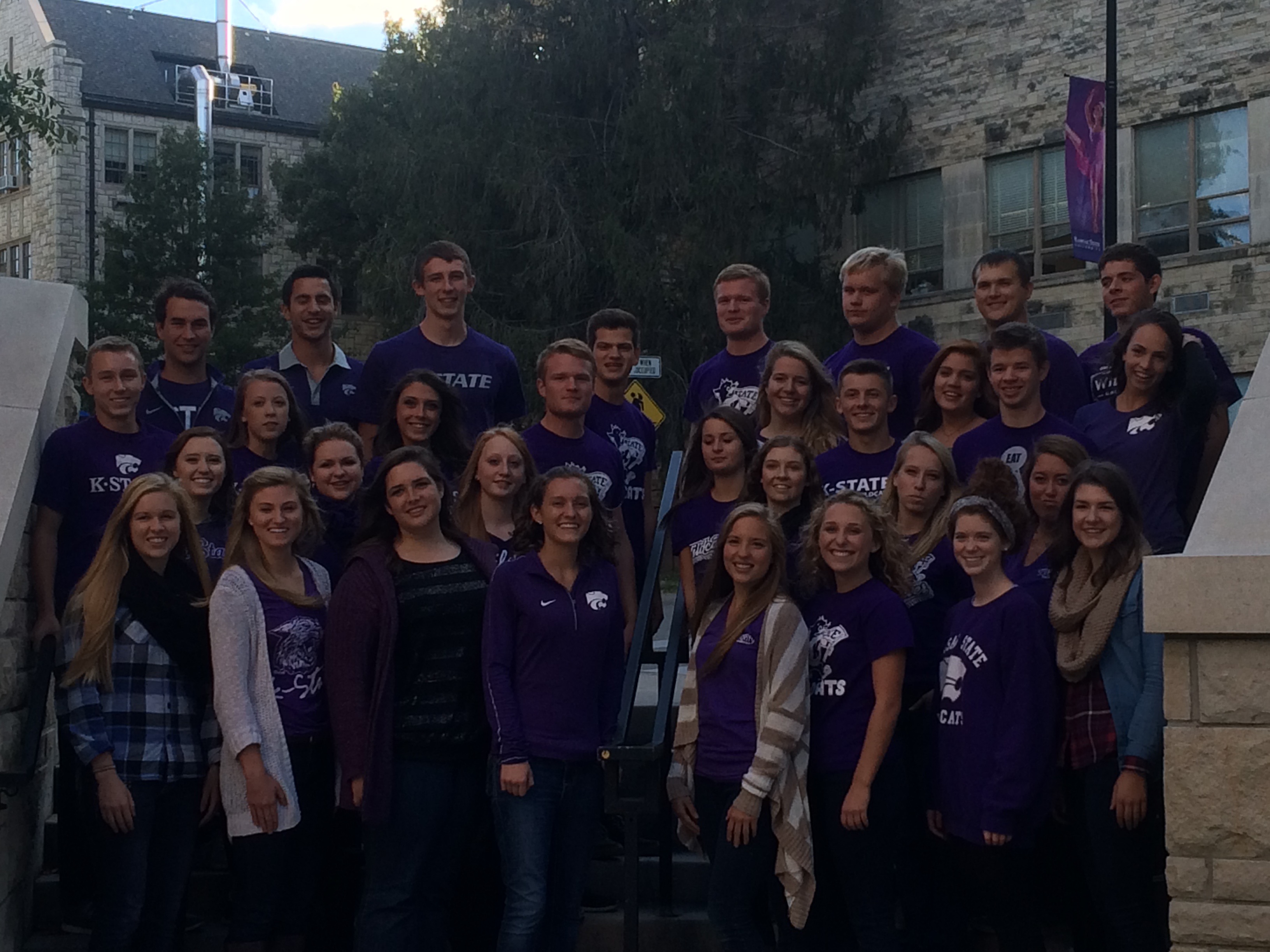 2014 - 2015 Quest class
"Quest was one of the most transformative parts of my freshman year. It introduced me to the people who I know are going to make big, positive changes on campus in the next few years. Additionally, it gave me some of my best friends.
- Lanessa Aurand, 2016-2017 Quest member
"Quest was transformational, inspirational, and motivational. Quest is truly a backstage pass to all things Kansas State. It has provided with a huge network whether it be academically, professionally or a support system. Some of my best friends and experiences from freshman year existed because of Quest. I cannot say enough good things about what Quest has provided me."
- Trenton Kennedy, 2014-2015 Quest member