Quest Freshman Honorary

Quest is a student organization that works to develop freshmen into leaders. We are a program that is sponsored by our partners ConocoPhillips. Their generous gift makes it possible for the student organization to participate in several events throughout the year. We always recognize our sponsors at each event in appreciation of their generous support.

Upon selection, members of Quest are paired with mentors from Blue Key Senior Honorary. Under the leadership of Blue Key, Quest takes a behind the scenes look at everything that K-State has to offer. From touring the athletic facilities to enjoying lunch at the University President's home, connecting with student leaders across campus to giving back through service opportunities in Manhattan, Quest provides ambitious freshmen leaders with the tools necessary to give back to the K-State family.
---
Congratulations to the Quest class of 2016 - 2017
Kansas State University is proud to announce the Quest class of 2016 - 2017. The 37 freshmen will have the unique opportunity to experience K-State with a backstage pass.
The Quest members of 2016 - 2017 are:
Lanessa AurandI: Belleville, Business Administration;
Katelyn Bohnenblust: Clay Center, Agriculture Education;
Avery Bolar: Prairie Village, Finance and Economics;
Katie Buhler: Pratt, Communication Studies;
Michael Curran: Overland Park, Computer Science;
Paige Dacus: Junction City, Business and Leadership Studies;
Emma DeMaranville: Tonganoxie, Communication Studies and International Studies;
Isabelle Frankel: Lenexa, Civil Engineering;
Jenna Goetzmann: Gardner, Business Management;
Katheryn Gregerson: Herman, Nebraska, Social Work;
Grant Hilliard: Sedgwick, Computer Engineering and Leadership Studies;
Adam Houghton: Overland Park, Animal Science and Pre-Veterinary Medicine;
Ethan Kallenberger: Lawrence, Medical Biochemistry and Chemistry;
Ryan Kelly: Overland Park, General Engineering;
Rajat Kodira: Overland Park, Industrial Engineering;
Gabrielle Kohnle: Olathe, Kinesiology;
Abbie Lane: Garnder, Communication Sciences and Disorders;
Grace Luebcke: Marysville, Animal Science;
Madelyn Mash: Wichita, Biology;
Blake Medley: Mechanical Engineering;
Ryan Mersmann: Olathe, Mechanical Engineering;
Elizabeth Meyer: Marion, Agricultural Education;
Max Meyer: Lenexa, Chemical Engineering;
Jaiden Ochoa: Newton, Psychology with an emphasis in Pre-Medicine;
Jansen Penny: Burlington, Agricultural Business;
Matthew Power: Butler, Animal Science and Pre-Veterinary Medicine;
Ashley Pringle: Yates Center, Communication Sciences and Disorders;
Jordan Pulliam: Mulvane, Secondary Education with an emphasis in English and Journalism;
Margaret Roth: Holcomb, International Agribusiness;
Jason Searl: Wichita, Chemical Engineering;
Clinton Steiner: McPherson, Mechanical Engineering;
Alyson Stewart: Olathe, Kinesiology and Nutrition;
Alexandra Troike: Hepler, Cultural Anthropology and Pre-Medicine;
Mitchell Walden: Overland Park, Civil Engineering;
Clara Wicoff: Iola, Agricultural Economics and Pre-Law;
Kelly Wilkerson: Columbia, Missouri, Communication Sciences and Disorders;
Colby Works: Iola, Psychology and Kinesiology
---
"One of the greatest things about Quest was being paired with a Blue Key member as your mentor. My mentor my freshman year, Hannah, was a great resource when it came to deciding on what organizations to join at K-State and how to make the most of my time here."
- Emily Beneda, former Quest member and 2015-2016 Blue Key member
"Quest was transformational, inspirational, and motivational. Quest is truly a backstage pass to all things Kansas State. It has provided with a huge network whether it be academically, professionally, or a support system. Some of my best friends and experiences from freshman year existed because of Quest. I cannot say enough good things about what Quest has provided me."
- Trenton Kennedy, 2014-2015 Quest member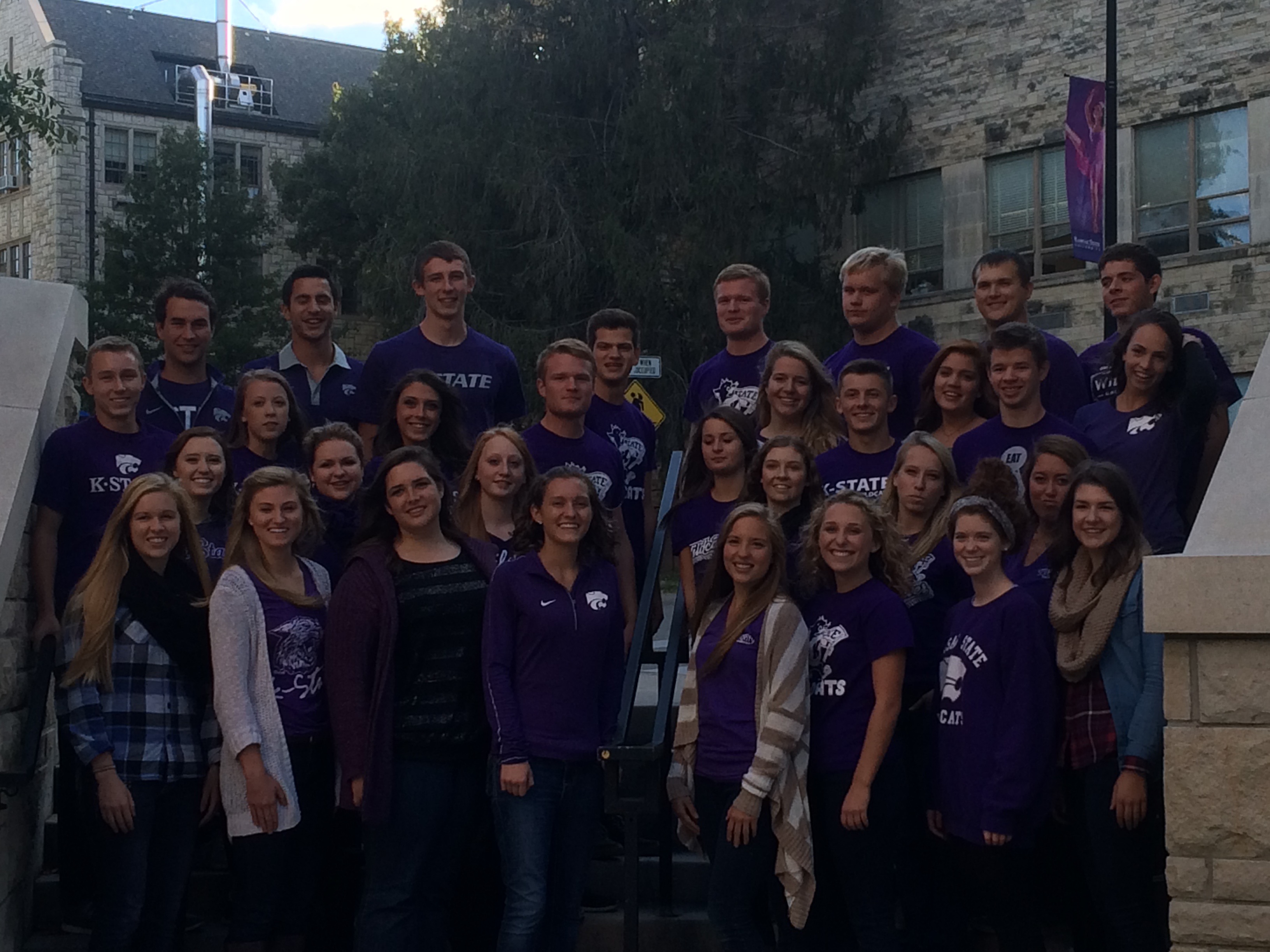 2014 - 2015 Quest class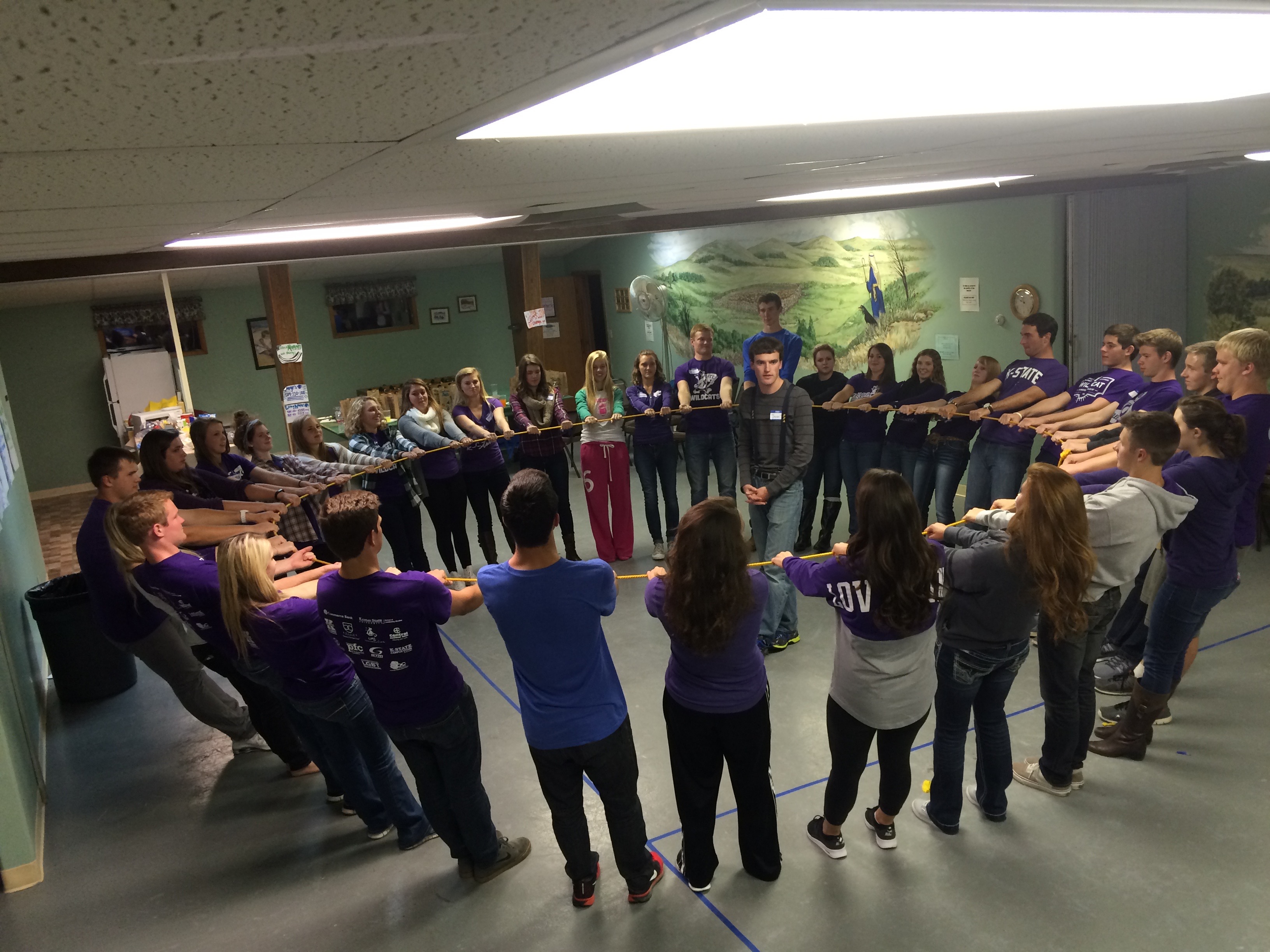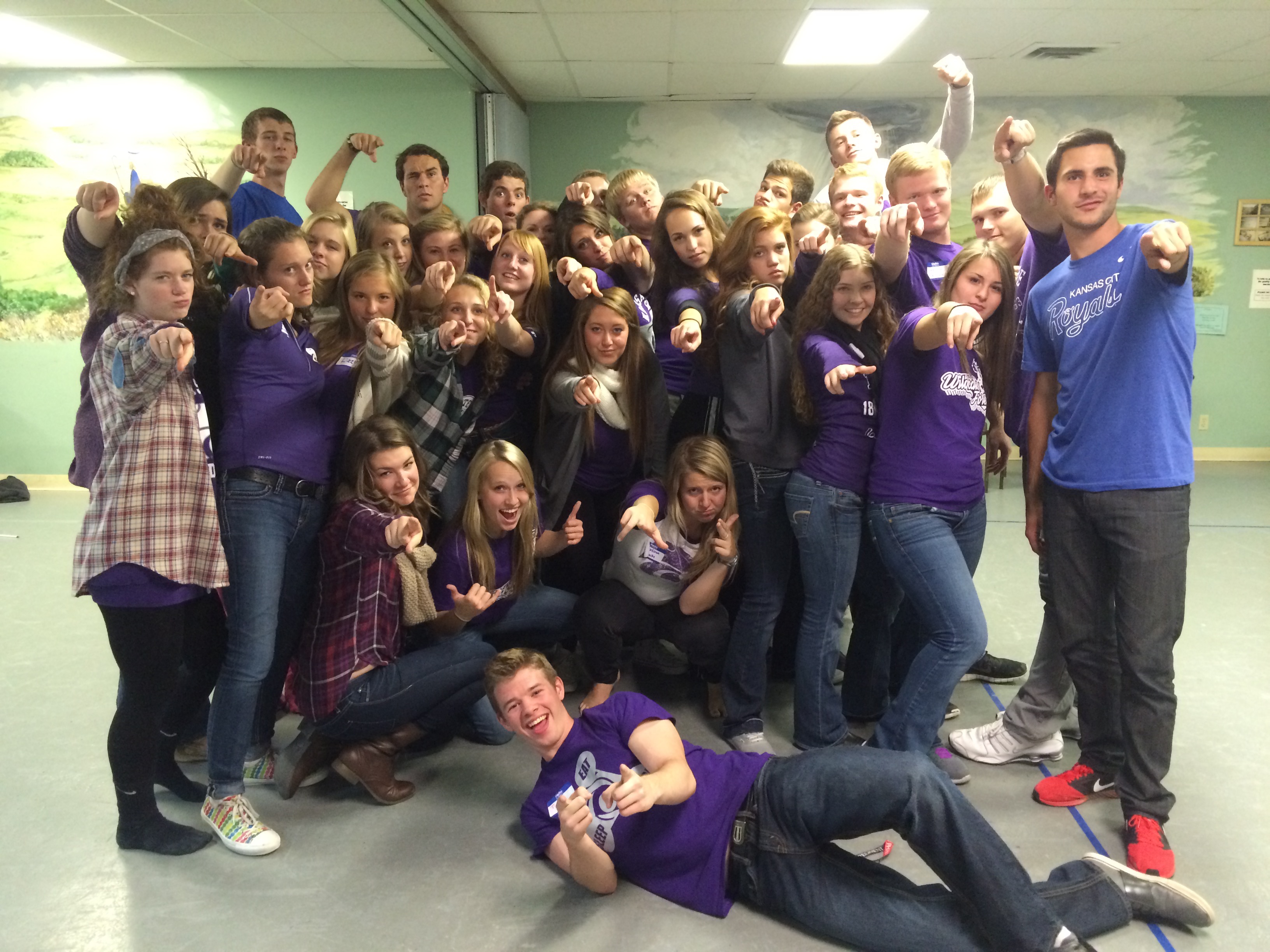 2014-2015 Quest class at their retreat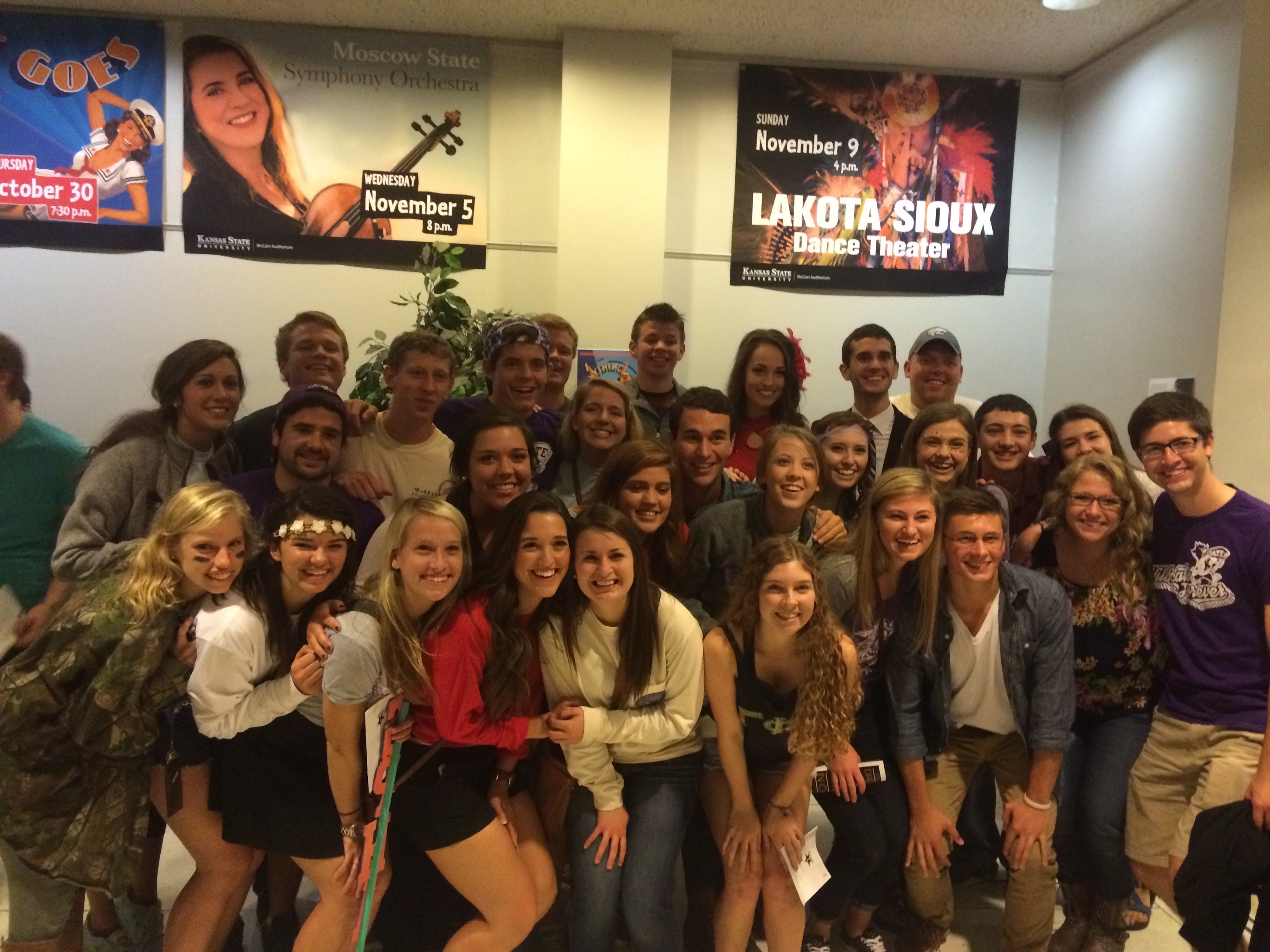 2014-2015 Quest class and their Blue Key mentors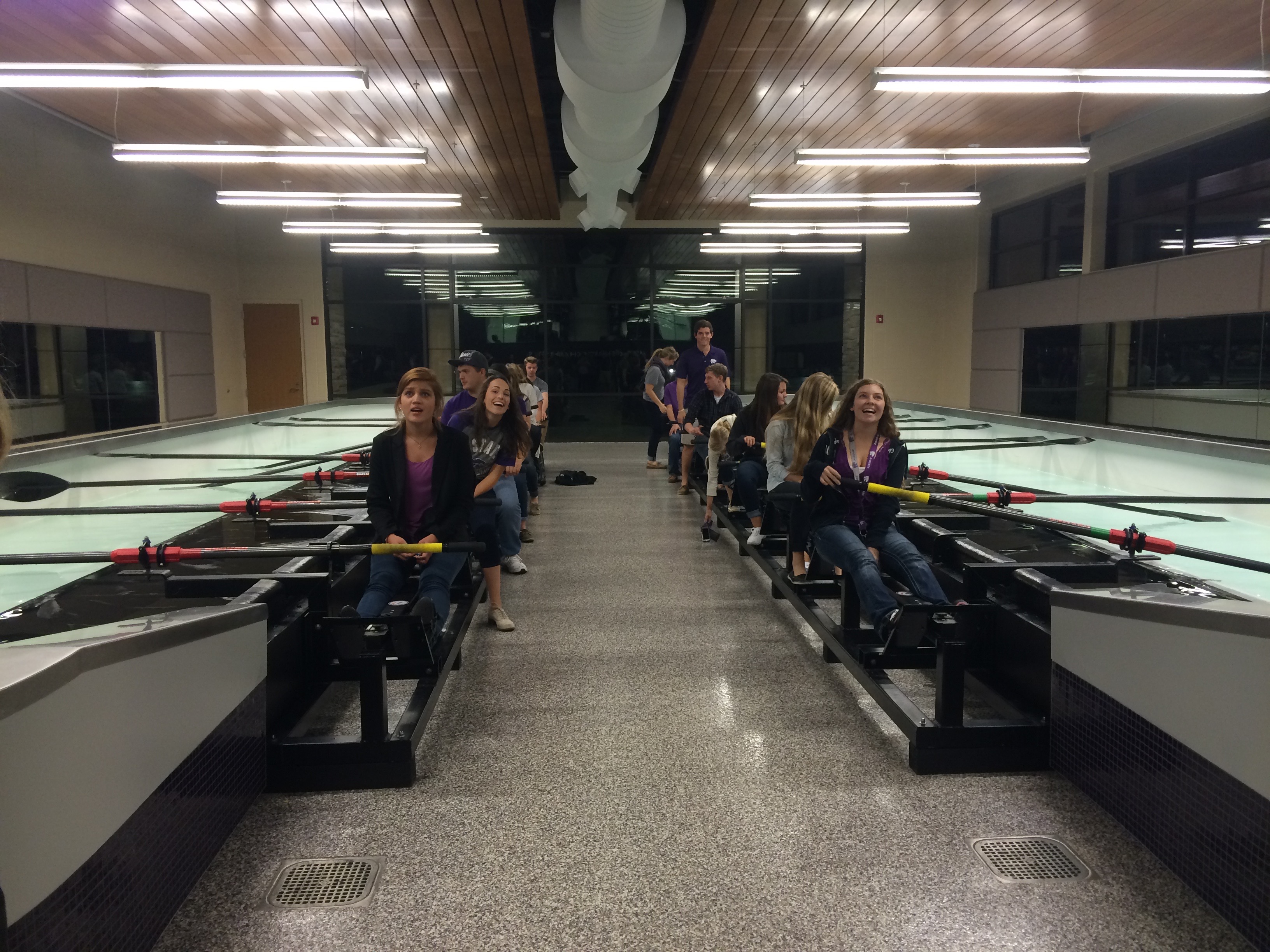 2014-2015 Quest class touring of the rowing center