May 16, 2019
Claire Wingert to serve as Spring 2019 College of Business student commencement speaker
Submitted by Brent Fritzemeier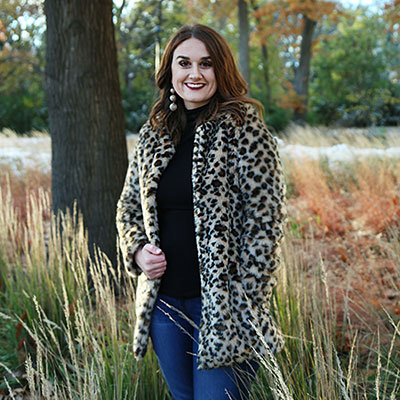 Claire Wingert, a May 2019 bachelor's candidate in marketing with a minor in agricultural economics, has been selected as the spring 2019 student commencement speaker for the College of Business Administration.

As an undergraduate, Wingert has been actively engaged with the college as a member of the Marketing Student Advisory Council and the Blue Key Honorary where she has been the director of "YouLeads." She served as the chief marketing officer for Kappa Alpha Theta sorority and as the vice president and director of scholarship and judicial affairs for the Panhellenic Council. She was also a finalist in the Miss K-State Scholarship Pageant.

Wingert, who has also earned certificates in professional strategic selling and pre-law, completed internships with Edward Jones and Frito-Lay during her time at K-State. After graduation, she will begin her career as a sales associate with Frito-Lay based in Lawrence.

"My time in the College of Business has been instrumental in shaping my career goals," Wingert said. "Without the sales classes and professional development opportunities provided by the College of Business, I would not be as prepared for my future role. Through different marketing, business and sales classes, I have learned many skills that will help guide me as I start my career."

Wingert is the daughter of George and Diane Wingert, Ottawa, and a graduate of Ottawa High School.