October 25, 2018
FarmHouse to host Floats and Goats philanthropy event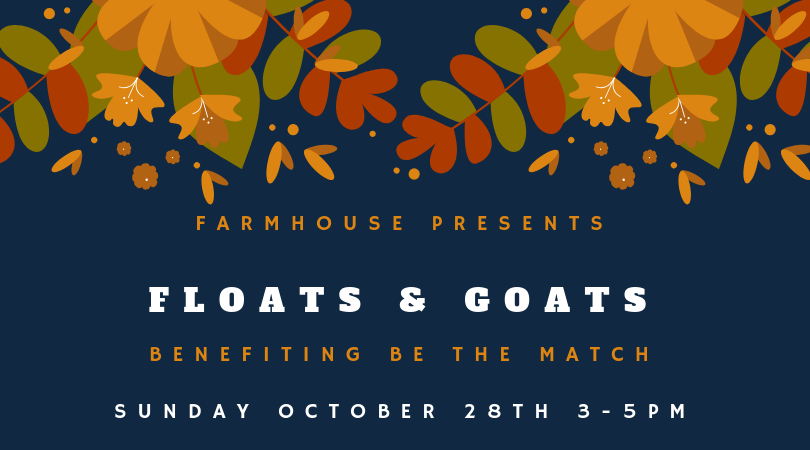 FarmHouse will host its second annual Floats and Goats philanthropy event from 3-5 p.m. Sunday, Oct. 28, at the fraternity's house, 1830 College Heights Road.
The event will include a Be the Match drive, floats, goats and yard games.
Be the Match has the largest and most diverse marrow registry in the world. Registering to become a donor is simple; all it takes is about five minutes to fill out some paperwork and then take a couple swabs of your cheeks. You could be the match and save someone's life.
Tickets will be $5 at the door; cash, card or Venmo will be accepted.
Proceeds will benefit the Leukemia and Lymphoma Society.