October 17, 2018
K-State doctoral candidate receives 2018 BIFAD Student Award for Scientific Excellence in a Feed the Future Innovation Lab
Submitted by Communications and Marketing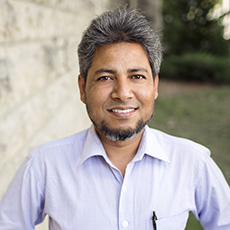 The Board for International Food and Agricultural Development, or BIFAD, has selected Mohammad Mokhlesur Rahman, a doctoral candidate in genetics at Kansas State University, as the winner of the 2018 BIFAD Student Award for Scientific Excellence in a Feed the Future Innovation Lab.
Rahman is a member of the Feed the Future Innovation Lab for Applied Wheat Genomics, which is directed by Jesse Poland, associate professor of plant pathology.
Learn more about this prestigious honor.