April 5, 2018
Chinese Students and Scholars Union to host first Chinese Food Festival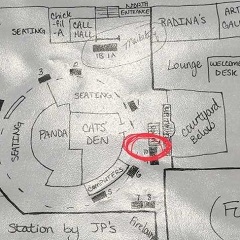 The Chinese Students and Scholars Union will host the first Chinese Food Festival Friday, April 6, in the Frith Community Center at Jardine Apartments, 2002 Tunstall Circle.
The food will be served at 5:30 p.m. and is first come, first served.
The student group will have some real authentic Chinese food that you may have never tried in Manhattan before. You can find the specific menu on the table where the organization will sell tickets near the Cats' Den in the K-State Student Union. Rice will be provided, and the event will include games and prizes.
The Chinese Food Festival also will be a good choice for your dinner after the K-State All-University Open House Friday, April 6. The cost is $10 per person, cash only. You can buy tickets with your valid ID from 10 a.m. to 2 p.m. April 5 in the Union. Note: One ticket purchase per ID.
If you have any questions, please email Chengyao Gao at cygao@k-state.edu.