April 5, 2018
Bhattacharya wins national award from American Educational Research Association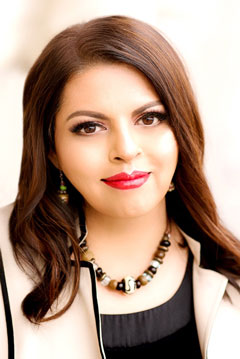 Kakali Bhattacharya, professor of educational leadership, will be presented with a national award for her scholarship at the upcoming American Educational Research Association annual conference April 13-17 in Manhattan, New York.
Bhattacharya is a 2018 recipient of the Scholars of Color Mid-Career Contribution Award for her significant contributions to educational research and development that disproportionately affect minority populations. Her most current research projects have focused on decolonial approaches to educational research exploring race, class, gender and ethnicity issues in education.
While grateful the recognition, Bhattacharya said the importance of the work is what compels her.
"As a woman of color who is also a transnational researcher, these issues are both personal and professional in scope for me," she said. "It fuels me every day to invite educators and students alike to engage in critical research because I see the power of making spaces for those who have been traditionally marginalized and the value they bring to our educational system and society."
Bhattacharya was the recipient of the association's 2017 Outstanding Publication Award, Doctoral Education Across the Disciplines Special Interest Group, and winner of the 2017 Outstanding Book Award from the International Congress of Qualitative Inquiry for her book "Power, Race and Higher Education: A Cross-Cultural Parallel Narrative."