February 19, 2018
New campus lunch destination to open Feb. 20
Submitted by College of Human Ecology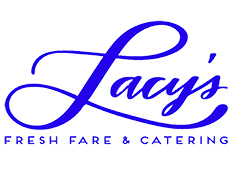 Lacy's Fresh Fare and Catering, the newest addition to the College of Human Ecology, will open for business at 8 a.m. Tuesday, Feb. 20.
Located inside Justin Hall, Lacy's is a student-run endeavor managed by the hospitality management department. They will offer coffee service and select breakfast items in the morning, along with a full lunch menu of soups, salads and sandwiches at affordable prices.
Catering services also are available for campus. For catering inquiries, contact Holly Pishney, lab coordinator, at hcp@k-state.edu.
Lacy's Fresh Fare and Catering will be open 8 a.m. to 1 p.m. Tuesday through Friday during the academic semester.