February 8, 2018
Open/Alternative Textbook Initiative awards to K-State faculty
Submitted by Sarah McGreer Hoyt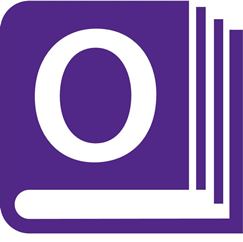 Six more K-State faculty members have joined the ranks of instructors making K-State education more affordable. Rather than assigning a traditional, expensive textbook, they'll be teaching from low or no-cost open or alternative textbooks.
Each instructor received funds to develop innovative and engaging textbooks and course resources from K-State's Open/Alternative Textbook Initiative. The $25,500 in awards, which ranged from $2,000 to $5,000, will allow the recipients to create, adopt, or adapt open or alternative classroom materials.
Doris Wright Carroll, special education, counseling and student affairs: EDCEP948.
Randall K. Nichols, K-State Polytechnic, School of Integrated Studies: COT680 and COT688.
Dann G. Fisher, accounting: ACCTG834.
Olivia Law-DelRosso, management: MANGT420.
Deepak Prem Subramony, curriculum and instruction: EDCI718.
Heather McCrea, history department: HIST534.
K-State instructors interested in receiving Open/Alternative Textbook Initiative funding are invited to attend a workshop on submitting a successful application at 12 p.m. on Friday, Feb. 9, in 407 Hale Library. Can't attend in person? Participate via Zoom, join K-State Libraries for a repeat presentation on April 13 or set up a time to meet with a CADS faculty member one-on-one.
Since 2013, the initiative has been funded through student centered tuition enhancement grants allocated by the K-State Student Governing Association, the offices of the president and the provost and private donations to the Open Alternative Textbook Fund. In total, the textbook initiative has saved students in excess of $3 million dollars.
For questions about the initiative, contact Brian Lindshield, associate professor of human nutrition; Andy Bennett, department head and professor of mathematics; or Rebel Cummings-Sauls, assistant professor and director of the Center for the Advancement of Digital Scholarship at K-State Libraries.