February 8, 2018
Annual Tuba Valentines available from Tuba and Euphonium Studio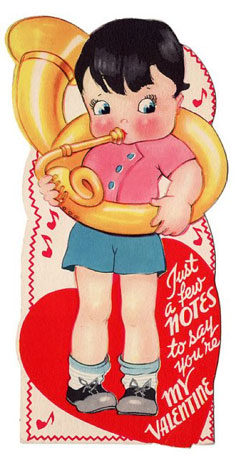 Would you like to show your loved one how much you adore them this Valentine's Day?
Then a Tuba Valentine is for you! The K-State Tuba and Euphonium Studio annual Tuba Valentine fundraiser is back again this year. For $10 for a solo or $20 for a duet, you can request a tuba serenade for your sweetheart. The valentines will be available on Feb. 13 and 14. If you are interested, email ksutubavalentine@gmail.com with three times that will work, the place and if applicable, the instructor of the course, as well as the instructor's email address.
We look forward to bringing joy to all of your sweethearts this year!