January 18, 2018
Storytelling workshop kicks off the 2018 K-State 48 Film Festival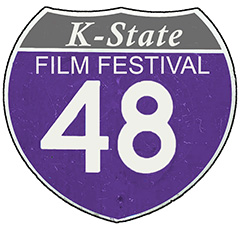 The K-State 48 Film Festival kicks off the 2018 competition year with workshops designed to help all current K-State students looking to brush up on their video production skills or learn the basic techniques of filmmaking, in preparation for the annual festival.
The first workshop takes place at 5:30 p.m. Jan. 18 at the Media Development Center in Hale Library. Shreepad Joglekar, professor in the art department, and Katherine Karlin, professor in the English department, will present on storytelling and, beyond the image alone, what goes into making a great film.
The K-State 48 Hour Film Festival offers K-State students the opportunity to showcase their work and creativity through the creation of a short film — in only 48 hours. The competition begins at 6 p.m. March 29 in Town Hall of the Leadership Studies Building.
Visit k-state.edu/48filmfest for more information.