October 9, 2017
2017 Movement Challenge results
Submitted by Human Capital Services-Benefits
The third annual movement challenge began Aug. 20 and ended Sept. 30. Within the six weeks, more than 800 people participated in daily movement, fun activities with their departments and their families. The average daily activity of participants was more than 9,200 steps per day, which is on par with the recommended daily average of 10,000!
The 2017 competition was threefold. K-State departments participated for the title of most active department and highest participation. Individuals also competed to be the most active K-Stater.
And now, the final results:
2017 Movement Challenge Department Champions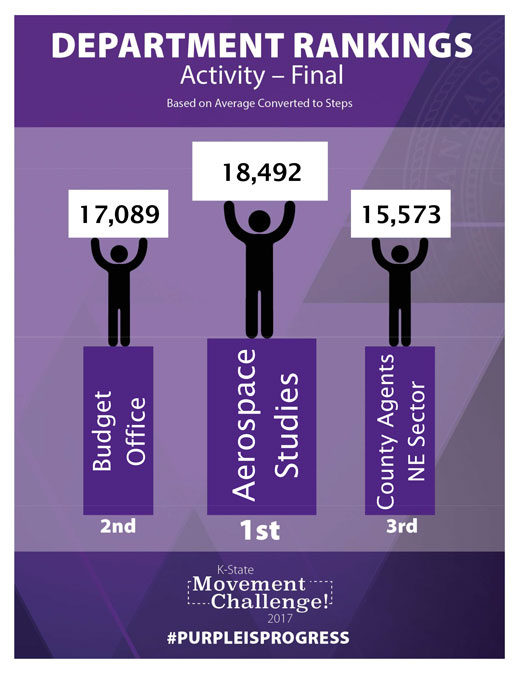 2017 Movement Challenge Department Participation Champions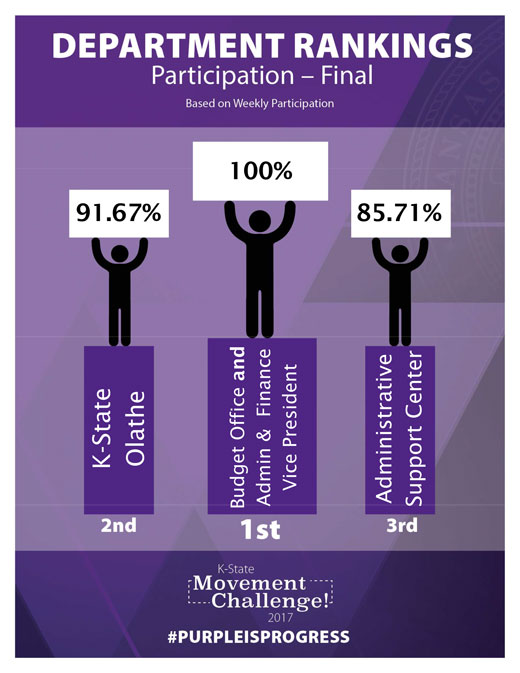 2017 Movement Challenge Individual Leaderboard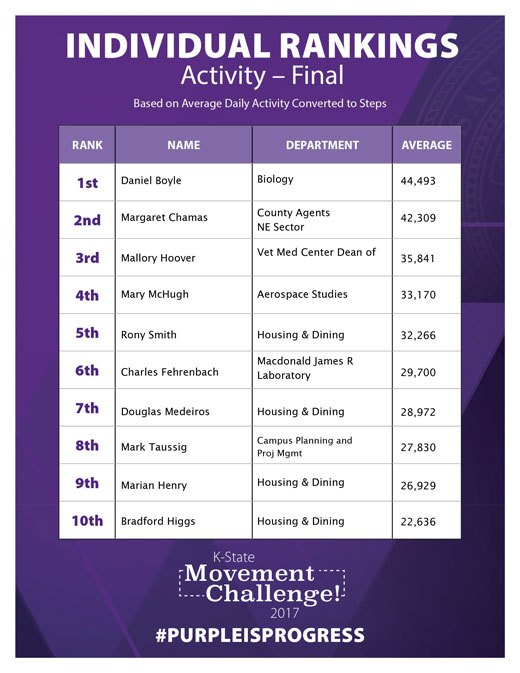 Weekly participants were eligible for prizes. To see the complete list of winners, visit the #PurpleIsProgress website.
Also, see the #PurpleIsProgress website for the weekly leaderboards.
We would love to hear your feedback about the movement challenge. Email at benefits@k-state.edu to share your comments and thoughts!