October 3, 2017
Chemistry professor wins 73rd Midwest Award from the American Chemical Society
Submitted by Daniel A. Higgins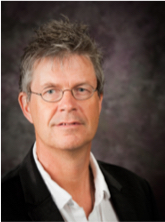 Christer Aakeroy, university distinguished professor of chemistry, has been awarded the 73rd Midwest Award from the American Chemical Society.
The award was established in 1944 to publicly recognize outstanding achievements in chemistry in the Midwest Region of the American Chemical Society. The award is conferred annually on a scientist who has made meritorious contributions to the advancement of pure or applied chemistry, chemical education and the profession of chemistry.
The award will be presented on Oct. 19 at the Midwest Regional American Chemical Society Meeting on the campus of the University of Kansas in Lawrence. Aakeroy will be recognized both at the awards symposium in the afternoon, at which he will give the plenary lecture, and at the evening awards banquet.
Aakeroy is being recognized specifically for his significant contributions in the field of crystal engineering — growing crystals "by design." He and his coworkers have been remarkably productive in this area, publishing more than 160 manuscripts related to crystal engineering to date, and attracting numerous invitations to present on his research across the globe. They also have received substantial funding from federal agencies and from the chemical industry. Locally, Aakeroy also is well known as an outstanding lecturer in the freshman chemistry program.