April 21, 2017
K-State McNair Scholars honored at annual ceremony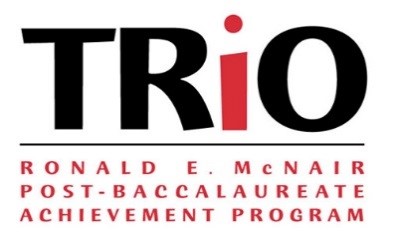 The McNair Scholars Program's annual Scholars Recognition Banquet on April 17 celebrated the accomplishments of its current scholars and past alumni who have achieved higher degrees. Students, alumni, faculty, staff, administrators, friends and family gathered in the K-State Student Union Ballroom for the celebration.
Fourteen McNair Scholars were honored for having completed their research internships in summer 2016: Benjamin Archibeque, physics and psychology; Tera Brandt, animal sciences; Tuesday Frasier, anthropology; Marcus Gilbert, art; Dorian Jester, social work; Hannah O'Neil, social work; Karen Palacios, anthropology and sociology; Alonso Peña, American ethnic studies; Baylee Porter, psychology and biology; Glen Riley, mechanical engineering and physics; Bianca Rodriguez, criminology and anthropology; Chelsea Sink, wildlife ecology and management; Claudia Tedoni, psychology and family studies and human services; and Amanda Wooley, horticulture.
The new cohort of McNair Scholars, who will be complete their research internships this summer, were also introduced: Katia Chavira, geography; Trevin Garcia, English literature; Gehrig Geissinger, biology; Alejandra Gonzalez, Spanish; Demond Handley, mathematics; Kenyanna Jones, animal sciences; Hannah Lusk, biochemistry; Austin Magette, psychology; Jennica Rogers, psychology; Zaira Ruiz, humanities; Jacob Sanderson, psychology; Shelbey Taylor, animal sciences; Coraima Yanez, microbiology.
The program recognized three K-State McNair alumni who recently earned a Master of Science from Kansas State University: Cameron Lucero, mechanical engineering; Emmanuel Garcia, kinesiology; and Mary Muckey, grain science.
Finally, one alumnus received special recognition for fulfilling the ultimate goal of the program by earning a doctorate. Chris Lavergne earned a Doctor of Education in Agricultural Education from Texas Tech University. He is currently an instructional training specialist at the USDA National Employee Development Center in Lafayette, Louisiana. During his time in the McNair Program, Lavergne was mentored by Tracy Rutherford.
The McNair Scholars Program is designed to prepare undergraduates for graduate study. Scholars participate in undergraduate research under the leadership of a K-State faculty mentor, and receive guidance from the McNair staff in building skills needed to succeed in graduate school and in applying to graduate programs.
The McNair Program is currently in the beginning stages of the search for new scholars to enter the program in fall 2017. K-State faculty and staff are encouraged to submit the names of promising undergraduates interested in seeking advanced degrees to mcnair@k-state.edu.