November 14, 2016
Union Program Council presents Don't Text #JustDrive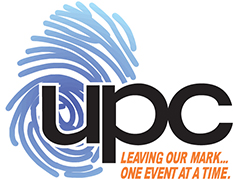 Union Program Council, the K-State Alumni Association and AT&T have joined together to save lives through the Don't Text #JustDrive campaign. Students and supporters of Kansas State University can challenge themselves and others to stop texting and driving.
UPC will host an event dedicated to raising campaign awareness from 10 a.m. to 2 p.m. Tuesday, Nov. 15, in the K-State Student Union courtyard with a variety of free treats, including food, phone wallets and a texting-while-driving simulator.
Created by the Kansas Insurance Department, insurance companies and governmental sponsors, Don't Text #JustDrive is a statewide campaign that aims to get university students and supporters to pledge to stop texting while driving.
Each Kansas university participating in the friendly competition will campaign for the most pledged supporters. Final results will be tabulated and the winner will be announced during university athletic contests this fall and winter.
Voting continues through Nov. 22. Pledged votes can be cast by safely texting 50555 with the keyword "Wildcat." Voters also can go online at engage.att.com/icwkansas. More information about the campaign can also be found at ksinsurance.org/justdrive.
For more information about UPC and other upcoming events, visit k-state.edu/upc or call 785-532-6571.
Remember: Eyes up. Phones off. Save lives.