April 11, 2016
A letter from President Kirk Schulz: Thank you to our dedicated student employees
Submitted by President Kirk Schulz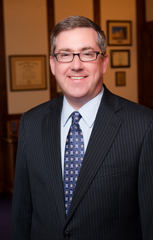 Dear Students,
As we kick off the campuswide celebration of National Student Employment Week, I want to thank all of our hard working K-State student employees.
Each year, K-State employs more than 6,200 students from approximately 165 departments across its Manhattan, Olathe and Polytechnic campuses. Through your on-campus employment, you must meet the simultaneous demands of being a student and an employee. This can be extremely challenging and I applaud your dedication.
You serve as our campus tour guides, resident assistants, receptionists, facilities workers, research assistants, tutors and dining services workers among many others. Our student employees demonstrate the Wildcat Way every day by showing their reliability, enthusiasm and professionalism, which contribute immensely to the K-State family.
You are the faces of K-State. You are essential to the success of our university.
Keep up the great work!
Go 'Cats!
Kirk Schulz