April 11, 2016
Pam Light to present for College of Architecture, Planning & Design Distinguished Lecture Series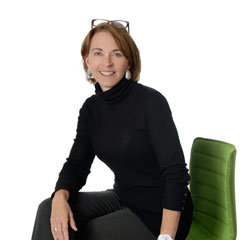 The Ekdahl Lecture, a part of the College of Architecture, Planning & Design's 2015-2016 Distinguished Lecture Series, hosts Pam Light, senior vice president with Hellmuth, Obata, Kassabaum, at 4 p.m. April 18 in the K-State Student Union's Little Theatre as part of the Distinguished Lecture Series, Ehkdal Lecture. Light will present "What doors are open to you, and how many do you want to choose!" This event is free and open to the public.
Light is a senior vice president with Hellmuth, Obata, Kassabaum, HOK, a global design, architecture, engineering and planning firm. Light is an award-winning interior designer, furniture designer, lecturer and design advocate. Her experience includes space planning and design, strategic planning and programming and sustainable design.
She has been actively involved in the International Interior Design Association since 1982. In 2002, she was inducted into the association's College of Fellows, the highest honor bestowed by the association. In 2006, Light was elected as its international president for the 2006-2007 programming year. A constant advocate for sustainability in interior architecture, she is a member of HOK's Sustainability Task Force. Under her direction, projects such as the 550,000-square-foot Symantec corporate headquarters in Culver City, California, achieved LEED Gold certification.
Light earned a bachelor's degree in interior/environmental design from Ball State University in Muncie, Indiana. She served on the board of directors of the Architectural Foundation of Los Angeles.
Light often lectures topics including sustainability, productivity, CEO expectations, branding and industry trends. She has been a featured speaker on NPR on topics such as productivity and the power of design.
Founded more than 35 years ago as a memorial honoring Topeka architect and university alumnus Oscar Ekdahl, the Ekdahl Lectures bring practitioners, teachers, critics, theorists and artists to campus for interaction with students, faculty and alumni. The lecture series focuses on issues affecting the quality of the physical environment and the leadership roles played by the speakers. The purpose of the series is to inform and challenge as well as to reinforce and complement the educational programs of the College of Architecture, Planning & Design.
The lecture series is funded in part by the K-State fine arts fee with support from the Ekdahl family.