April 1, 2016
Division of Biology Seminar April 1
Submitted by Division of Biology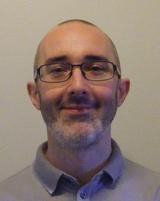 Derek Walsh, Northwestern University, will present "Live Cell Approaches to Understanding Microtubule Function during Herpesvirus Infection" as a part of the Division of Biology Seminar Series at 4 p.m. Friday, April 1, in 221 Ackert Hall.
The abstract for this lecture is based on microtubules that form a highly dynamic and adaptable network of filaments that mediate intracellular cargo transport as well as changes in cell shape, polarity and motility. Walsh's laboratory is interested in how viruses alter microtubule behavior by targeting specialized microtubule regulatory proteins, thereby enabling intracellular transport of virus particles to and from the cell surface as well as remodeling host cell architecture to favor virus replication. Walsh will talk about some of their latest findings including live cell imaging approaches that provide a deeper understanding of these highly dynamic processes.​
If you would like to visit with Walsh, contact Zhilong Yang at zyang@k-state.edu.